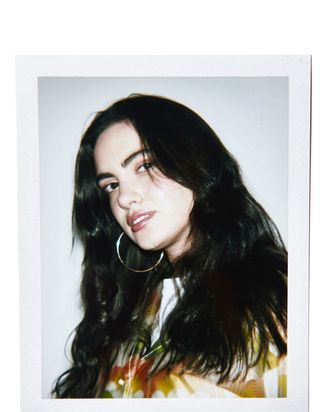 Yasmin wears a Miu Miu trench and Jennifer Fisher hoops.
Photo: Lucas Michael
Model Yasmin Geurts has a thoroughly modern discovery story. Rather than getting buttonholed at the mall or spotted on Instagram, she submitted photos to agencies herself. The powers that be at Muse Model Management took note of her gap tooth and strong brows, and she soon signed with the agency's curve division.
Since then, she's appeared in shoots for Jalouse and Dazed & Confused, and modeled for Diane von Furstenberg. Geurts has also built up quite a following on Instagram, where you can see her hanging out with fellow models Barbie Ferreira and Paloma Elsesser and posting throwback images of Anjelica Huston and Rose McGowan. Read on for her lightning-round answers to our interview questions.

If you were a magazine, what magazine would you be? National Geographic.
If you could speak to animals, which animals would you want to talk to? Whales.
Sneakers or slippers? Slippers.
What piece of clothing/accessory makes you feel most like yourself? BIG crystal hoops.
If you could be outfitted by one designer for the rest of your life, who would it be? Vivienne Westwood.
What's something your social-media followers don't know about you? I'm psychic ;).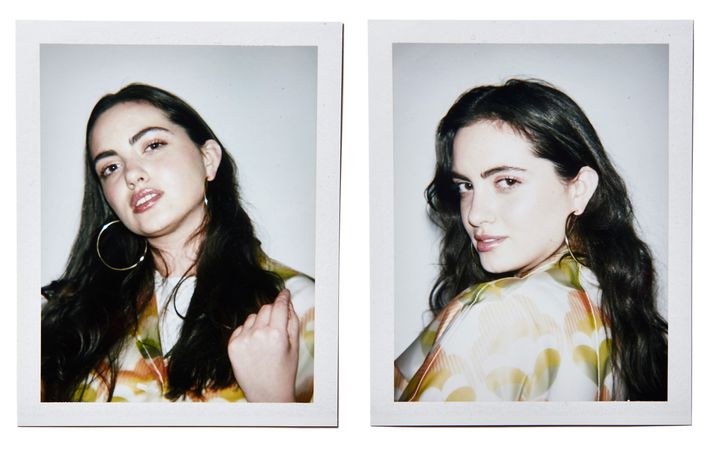 What do you eat for breakfast? Sweet-potato scrambled eggs with fresh carrot and turmeric juice.
What time is your alarm set for in the morning? My schedule is not normal!
What was the last website you looked at? I Wikipedia'd the history of wreaths.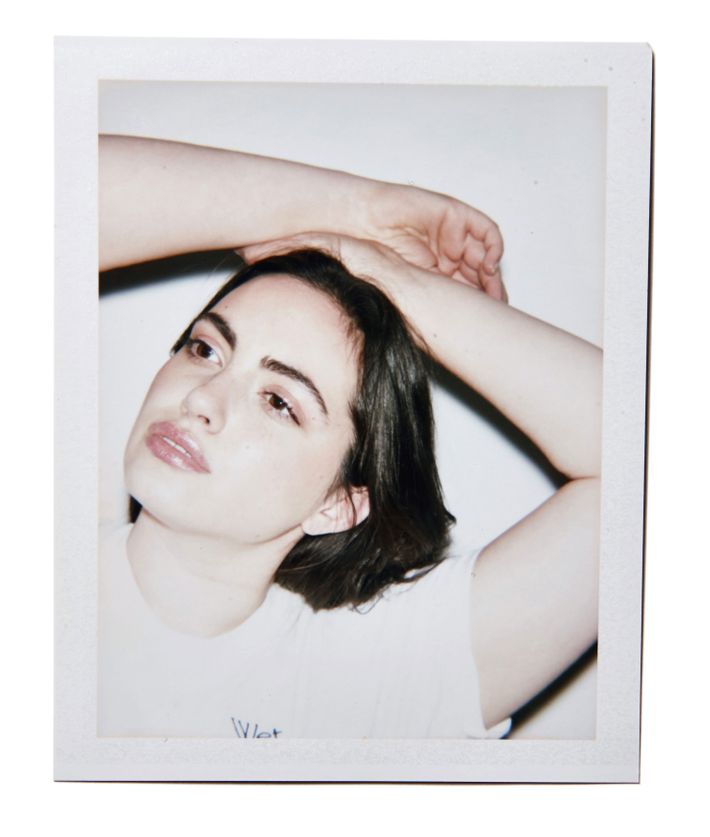 Fuck/Marry/Kill? Ed, Edd, and Eddy, honestly.
If you had only three things you could eat for the rest of your life what would they be? Root vegetables, fruit, and fish.
Person you wouldn't mind being trapped in an elevator with? Cher.
If you could tell Donald Trump ONE thing and make sure he would listen, what would it be? Quit.
Yasmin wears Miu Miu vinyl trench coat, $2,725 at Net-a-Porter, and Jennifer Fisher Samira 3-inch hoop earrings, $650 at Jennifer Fisher.