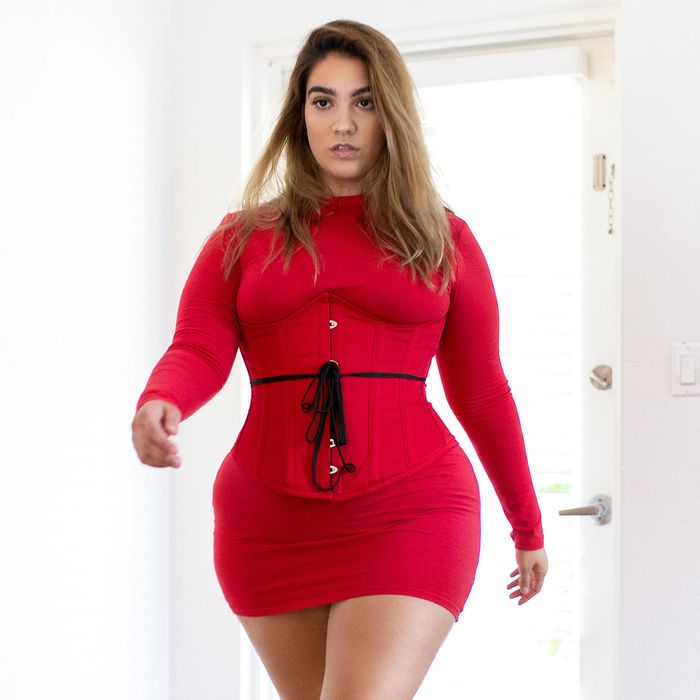 This column isn't just going to be about the politics of body diversity in fashion or about how to style certain looks. Every so often, I want to talk about my favorite things — a list that changes often, since I get bored easily. This month, I'm excited about sheer socks, under-eye patches, and, believe it or not, a fire-engine-red corset.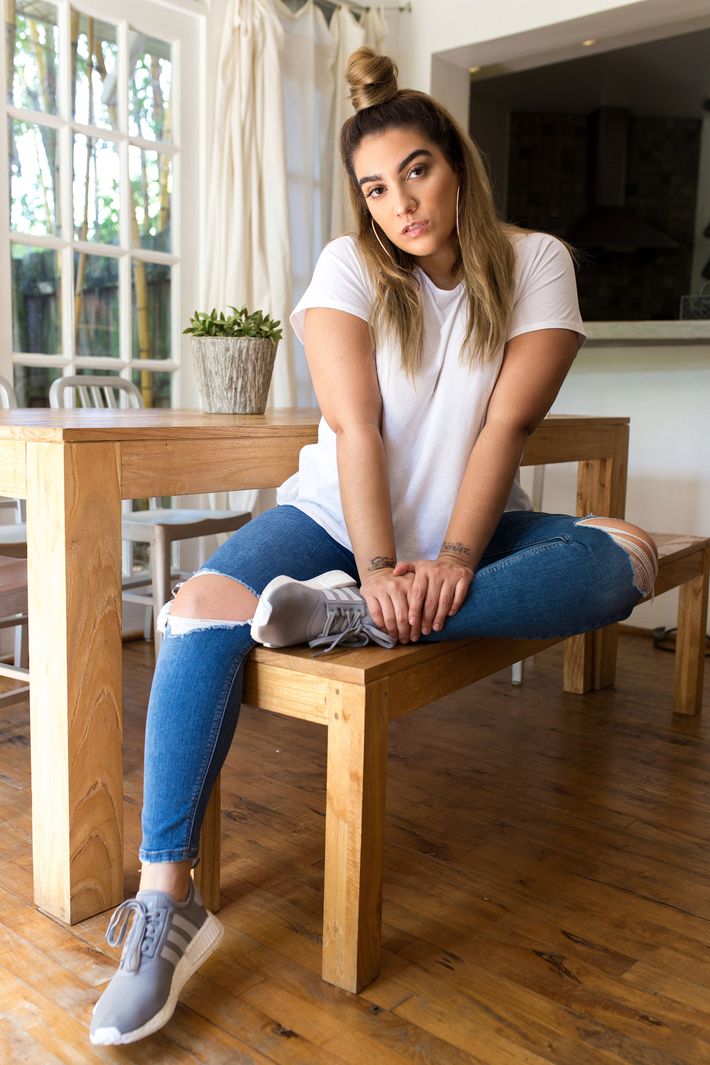 These Topshop jeans are my all-time personal favorite. They're stretchy and cute and they look good with comfy sneakers like this Adidas pair, which I don't even want to wear because I love them too much to see them get messed them up.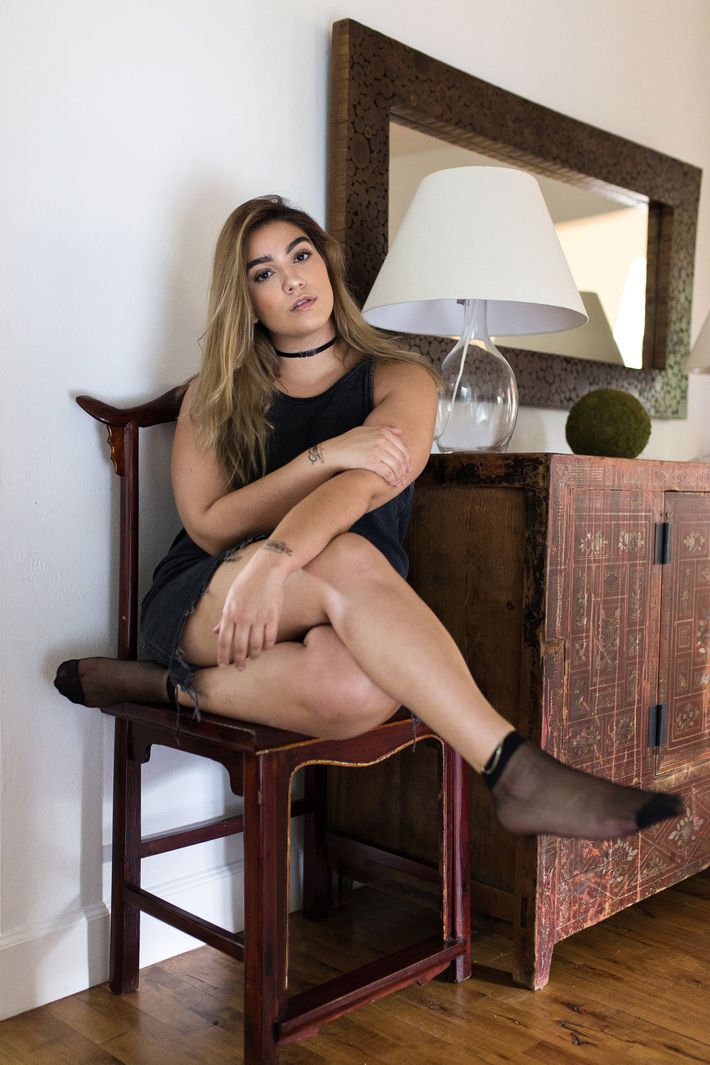 Distressed denim will forever and always be a thing in my life, so when I saw this oversize black-denim dress from River Island I bought it immediately. And I love sheer socks with all kinds of shoes: boots, closed-toe heels, open-toe heels, or low-cut sneakers. I get mine from Bad Meaning Good, which currently has five or six different colors that I'm obsessing over.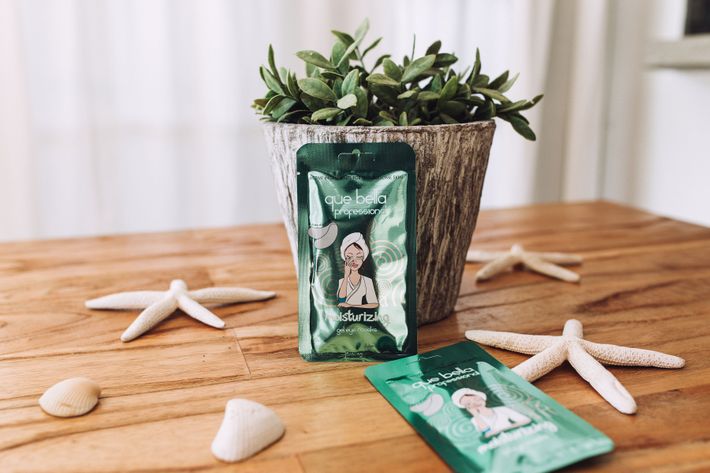 Thanks to my Middle Eastern background, I have stubborn dark circles under my eyes, but these under-eye patches from Que Bella are miracle workers. I leave them on for 30 minutes after I shower, and when I take them off I feel so refreshed. If my bags are looking really scary, I'll put the masks in the fridge for 20 minutes before I use them.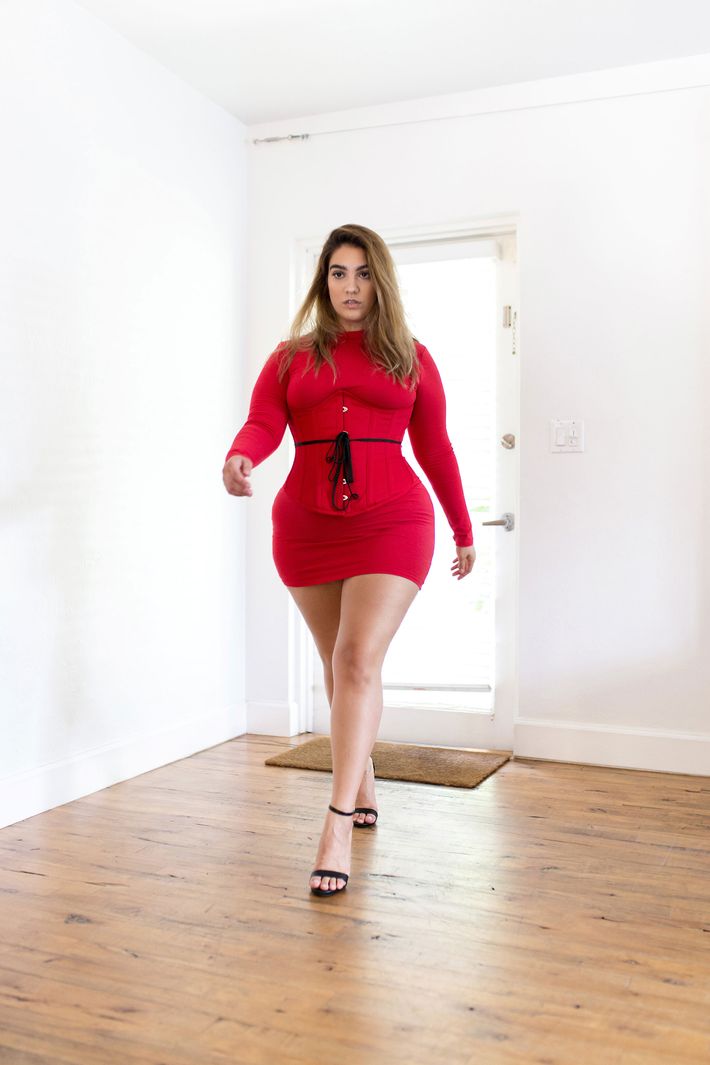 Another look I'm into right now is all red. I had to style a photo shoot two months ago and have been trying to copy it in my closet ever since. And though I'm not interested in training my waist, I do love the aesthetic of a pretty corset. This one from Orchard Corset has a lace-up back so you can move around in it.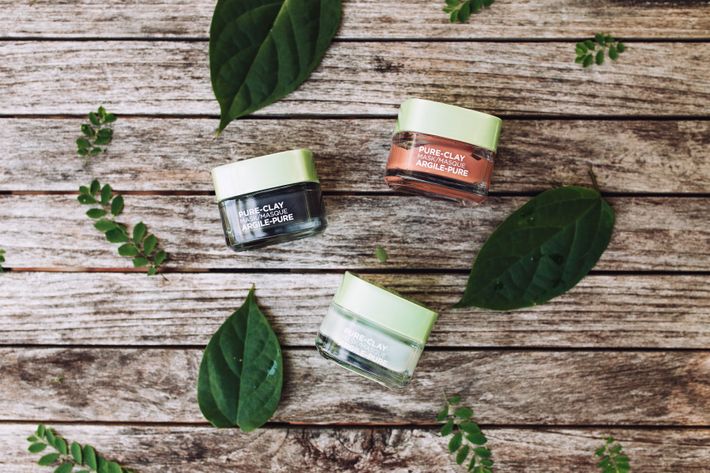 Last but not least, these three face masks from L'Oréal are changing my face game. I try to do one mask at least once a week, and because of the variety in the pack, I can target certain areas that need more attention to see faster results.
Photos by Christian Urbina.
If you buy something through our links, New York may earn an affiliate commission.