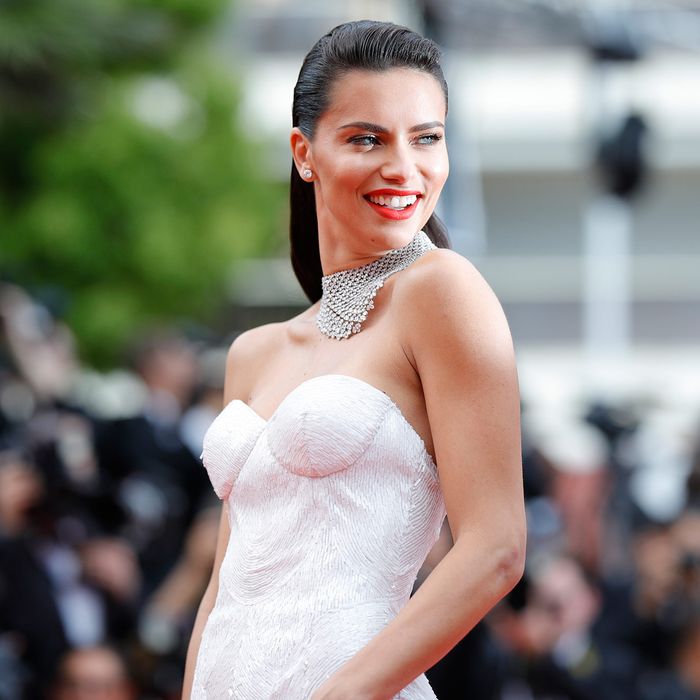 Adriana Lima.
Photo: 2017 Getty Images
Following her brief and dramatic involvement with Mets pitcher Matt Harvey, supermodel Adriana Lima took to Instagram to announce that she's now married to … herself.
Perhaps inspired after reading up on the self-marriage trend, Lima posted a selfie in which she's wearing a large diamond ring on her left hand and wrote "WHATS UP WITH THE RING? ITS SYMBOLIC, I AM COMMITTED TO MYSELF AND MY OWN HAPPINESS I AM MARRIED WITH ME. LADIES LOVE YOURSELF AND YES I AM SINGLE [sic]."
Congrats to the happy couple!