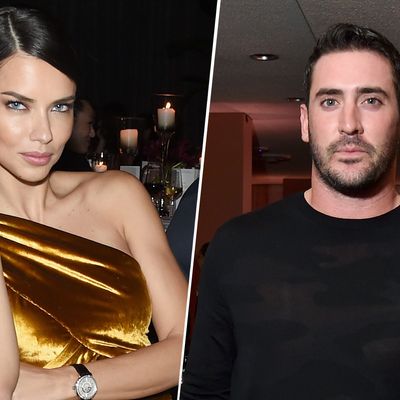 Hey, who hasn't engaged in a little social-media subterfuge after a dalliance goes south? After this week's drama between supermodel Adriana Lima and Mets pitcher Matt Harvey, Lima has taken to posting pointedly inspirational quotes on Instagram that seem just a little shady. We've all been there, girl!
On Saturday, Lima's Instagram update was a feminist quote from author G.D. Anderson and the message "LETS GO LADIES, WE ARE TOGETHER" with a bunch of butterflies and hearts. It got the sort of reaction you'd expect on the internet. Some of it was positive — yay, girl power! — and then some of it was from Harvey fans like the commenter who wrote, "You ruined the Mets season go away."
Lima broke her silence on the matter for the first time, in a manner of speaking. "[N]o I did not," she wrote. "There is always two sides of the coin. Only 1 has been heard." So, grab your popcorn and listen up; there seems to be more to come.