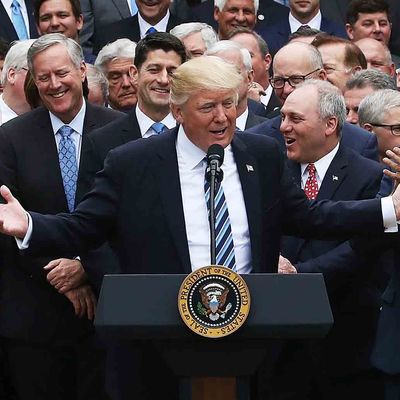 Republicans after the GOP bill passed the House.
Photo: Mark Wilson/Getty Images
Under the new GOP health-care bill, which passed the House on Thursday, a number of surprising things will be considered preexisting conditions, making insurance premiums more expensive for those that have experienced them: rape, postpartum depression, cesarean section, domestic violence, being a cancer survivor, and more. Now, prompted by HuffPost Women, the bill's detractors have taken to Twitter to share their own health afflictions — from allergies and asthma to chronic diseases and having survived assault — with the hashtag #IAmAPreexistingCondition, to show what preexisting conditions may soon look like if the bill becomes law.