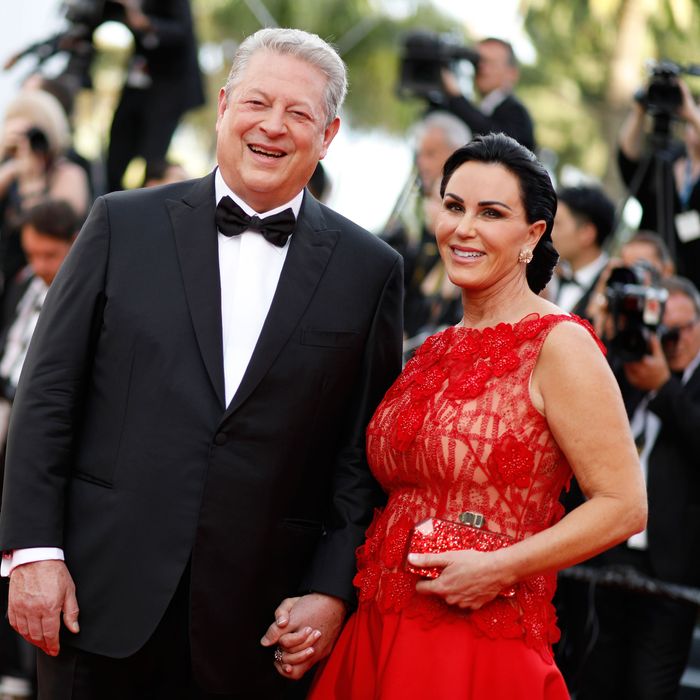 Al Gore and girlfriend Elizabeth Keadle.
Photo: Tristan Fewings/Getty Images
Here are a few things Al Gore knows: Africa and South America look like they could've once been connected. The 2000 election was stolen from under his nose. And when you dance, you should dance like everybody's watching.
The reserved former vice-president reportedly cut a rug at Cannes, where he was screening his new film Inconvenient Truth 2: Electric Boogaloo. A source told "Page Six" that at a Vanity Fair and HBO party, he and girlfriend Elizabeth Keadle found "an isolated back corner" and "made their own dance floor." The song? Stealers Wheel's "Stuck in the Middle With You."

Per Vulture, he also danced to Prince's "Kiss" and "Grove Is in the Heart" by Deee-Lite.

Good to see he's living it up.