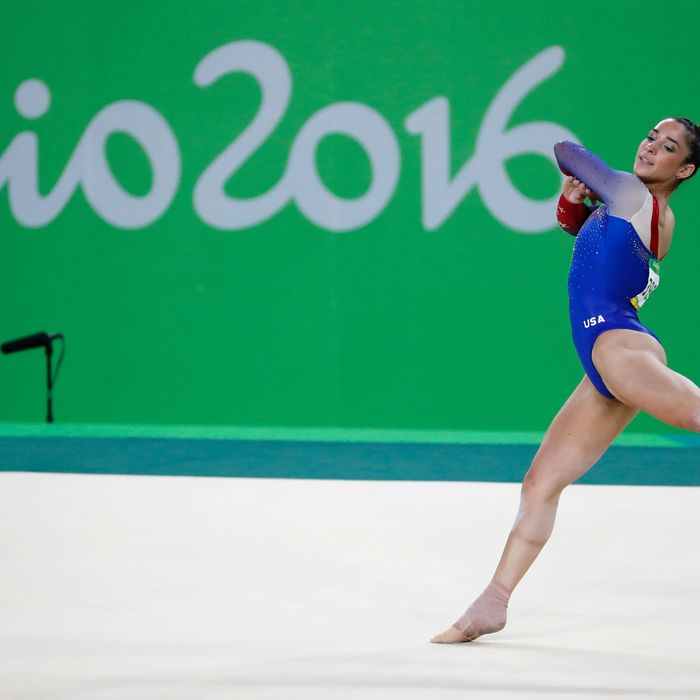 Raisman at the 2016 Olympics.
Photo: THOMAS COEX / Getty Images/This content is subject to copyright.
Three-time Olympic medalist Aly Raisman was stopped by a male TSA agent who told her that he couldn't see her arm muscles.
Raisman, who can do things like throw her body into the air and flip it multiple times in multiple directions (i.e. her 2016 Olympic floor routine) took to Twitter to explain the "rude and uncomfortable" the experience was.
Last year, Raisman opened up about being teased for being "too strong" when she was young. The girl can't win. Except, you know, the Olympics.
Update: The TSA sent the following statement to the Cut via email:
"TSA conducts screening at security checkpoints when departing from a U.S. or U.S territory airport, and it appears that Ms. Raisman was traveling from a foreign airport. We have reached out to Ms. Raisman via Twitter, requesting more details of her experience. If the incident occurred at any of our security checkpoints in the U.S, we look forward to hearing from her to look into this further."