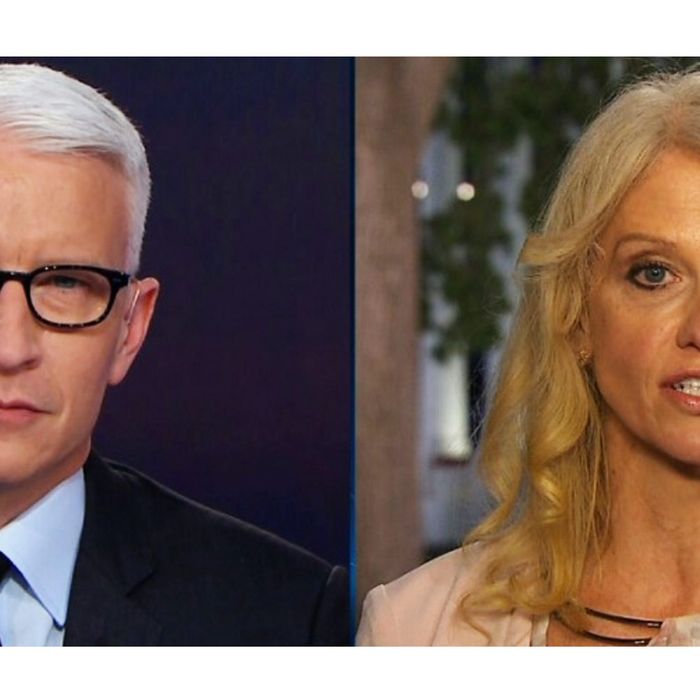 Anderson Cooper (left) and Kellyanne Conway (right) on CNN.
Photo: CNN
On Tuesday night, Kellyanne Conway emerged from hiding to discuss President Donald Trump's decision to fire FBI Director James Comey with Anderson Cooper on CNN. And midway through Conway's classic spin routine, Cooper gave her an eye roll for the ages.
During the interview, Cooper aired a number of clips of Trump praising Comey for his investigation into Hillary Clinton's emails, and said to Conway, "So now your White House is saying that what he did was wrong but previously as a candidate, Donald Trump was saying that was the right thing." In classic Kellyanne fashion, Conway replied, "You're conflating two things that don't belong together."
Conway went on to thank Cooper for the "trip down memory lane." It was then that she mentioned having been on Cooper's show "often last fall" to discuss the campaign's strategy in Michigan, at which point Cooper responded by rolling his eyes on behalf of all of us.