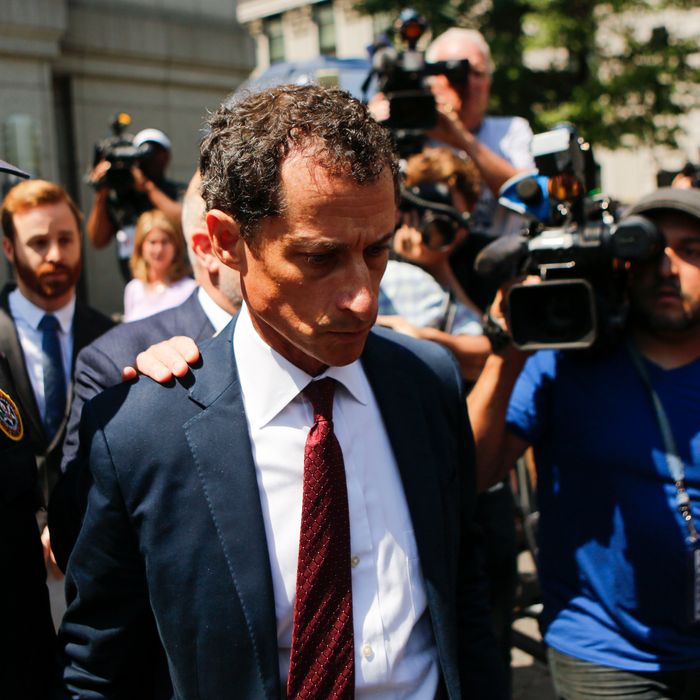 Disgraced politician Anthony Weiner will no longer be writing a 'tell-all' book presumably about horse therapy at sex rehab and the origin story of Carlos Danger. Following his guilty plea for sexting with a minor, Foundry Literary + Media dropped Weiner's pending book deal because, "Things have since taken a dark turn," "Page Six" reports.
Weiner had written the proposal before it was revealed that he was sexting with a minor. "Page Six" reported that when they reached out to Foundry for a comment, "a spooked-sounding receptionist hung up on [them]."
Sources say that the book would have focused on apologizing and winning back favor for the politician, but it doesn't look like that will happen now.
On the other hand, Huma Abedin (free at last) is reportedly looking to sell her side of the story for $2 million.