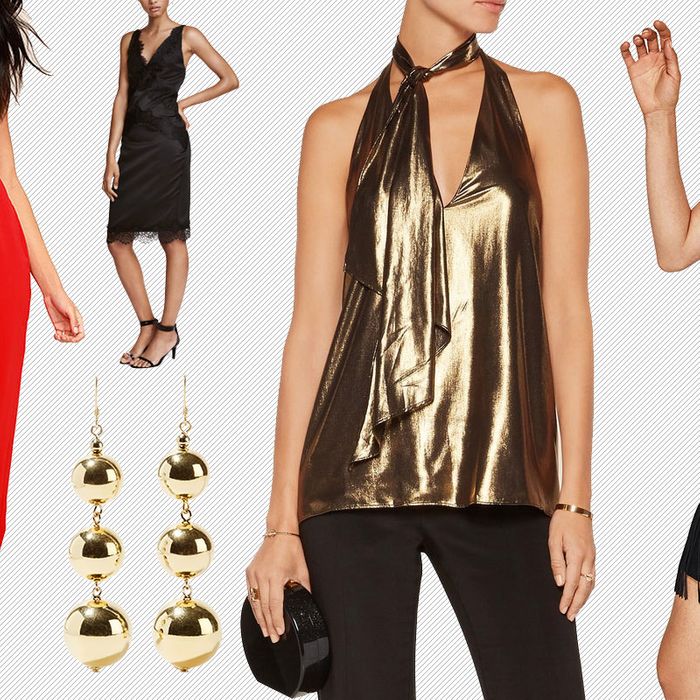 We're approaching peak wedding season, and if a fridge covered in save-the-dates with vague dress codes like "beach chic" fills you with panic about having nothing to wear, worry not. The Cut's devoting a full week to making it easier to get dressed when it seems like you're spending every other weekend raising a glass to the happy couple.
Weddings aren't just about one big party: there's the rehearsal dinner, shower, and bachelorette party to contend with. Even if you're not a bridesmaid, chances are you'll be asked at least once to tag along with the bride on her big night out. Figuring out what to wear when you're bar- or club-hopping is a completely different task. You want something fun, cute and above all else cheap because someone will definitely spill alcohol on it. To help you out, we found dresses, jumpsuits, tops, and earrings that you can mix-and-match for whatever the evening's plans bring.
Party Dresses
Going-Out Tops
Cool Jumpsuits
Big Earrings
If you buy something through our links, New York may earn an affiliate commission.