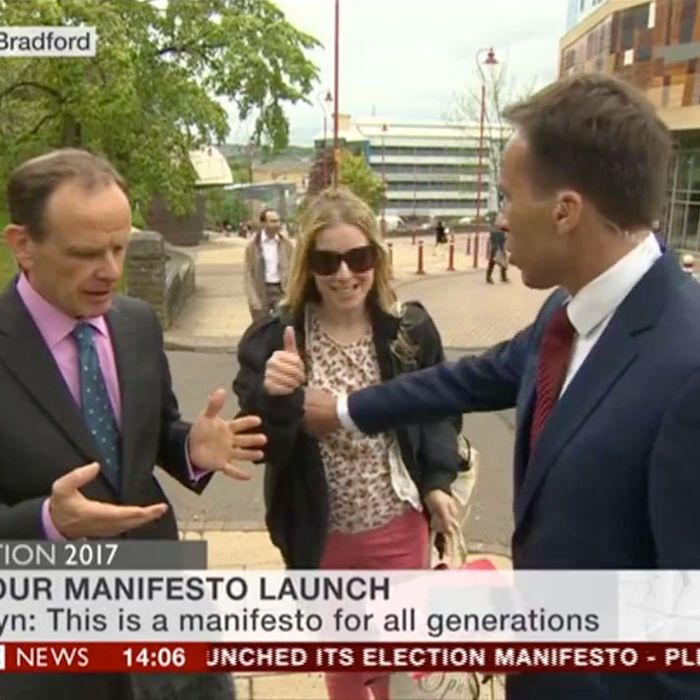 The boob touch in question.
Photo: BBC
When a woman on the street interrupted BBC reporter Ben Brown during a live interview, he tried to subtly push her away. But things … did not go as planned.
As the Guardian reports, Brown was in the middle of an interview with the BBC's assistant political editor Norman Smith on a sidewalk in Bradford, when a woman in sunglasses walked up between the pair, gave a thumbs up to the camera and said, "Absolutely fantastic." While continuing to conduct the interview, Brown looked at the woman and reached out to push her away, but seemed to have accidentally gone right for the breast. The woman then slapped Brown on the arm before walking away.
Brown later tweeted that he had been trying to the minimize disruption during the interview, and that it had been "completely unintentional."
The Guardian notes that the BBC wouldn't confirm whether it has received any complaints, but that what had happened was "clearly an accident" and no further action would be taken against Brown. But of course, this isn't the first time a BBC interview has gone viral for a surprising interruption.