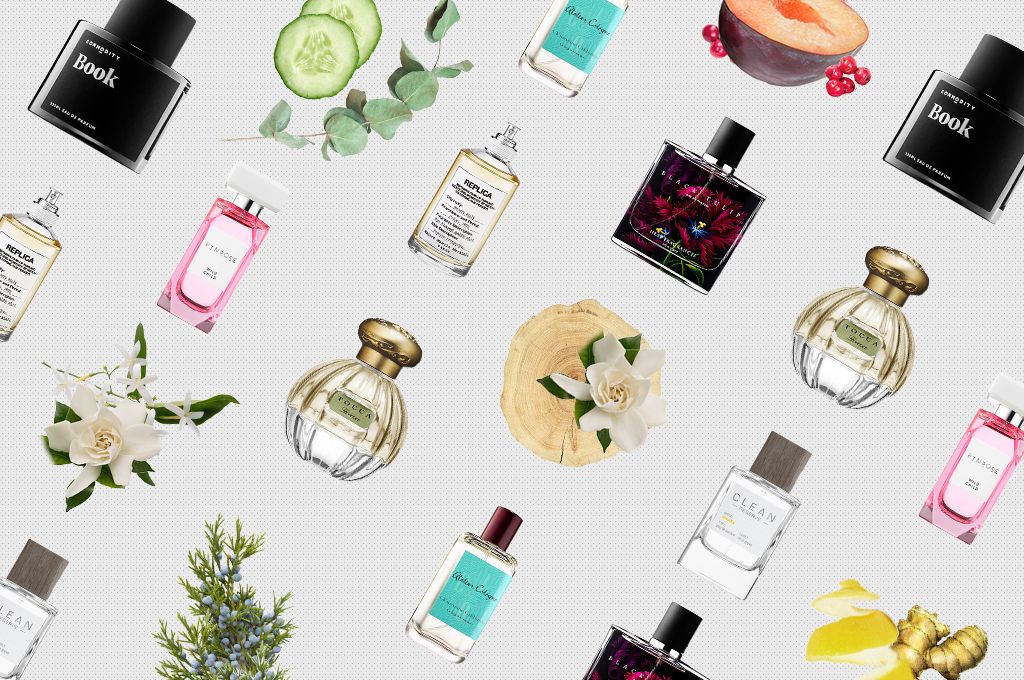 There are some perfumes you can identify immediately in a crowded elevator or when they waft through the office. Some are classics, while others are just, well, common. If you're interested in wearing a scent that feels more personal (and less "mass"), consider one of the following picks from Sephora's collection of unique, "niche" fragrances. From a sophisticated blend of fig and citrus to a beachy option fitting for summer, each will garner complimentary inquiries of, what is that?
MAISON MARGIELA 'REPLICA' Beach Walk
Most things that claim to smell like the beach smell like cheap sunscreen or crude, imitation tropical fruit. Instead, this scent was inspired by an afternoon stroll in the sand. The blend of bergamot, coconut milk, pink pepper, musk, and ylang ylang was formulated to evoke moments of warm sun, ocean spray, and a good beach read.
Mood: carefree, blissful, radiant, sun-kissed
Black amber plum — dark, thick-skinned, and juicy — distinguishes this warm floral, while patchouli, pink pepper, and Japanese violet flesh out its sweet yet deep profile. Master perfumers took inspiration from the cut-paper collages of 18th-century British artist Mary Delany, dramatizing each botanical ingredient as she did.
Mood: seductive, alluring, provocative
The name of this classic floral refers to an imaginary woman, and she lives in Paris. (TOCCA's fragrances are all personified as female characters.) Florence combines ivory gardenia, blonde wood, pear, and bergamot for a feminine, not saccharine or too girlish, effect. Says the brand: "Florence evokes classic elegance."
Mood: sophisticated, chic, romantic, timeless
Atelier Cologne Clémentine California
Green notes of juniper and tangy mandarin temper the citrus-y sweetness of clementine in this genderless, easy-to-wear cologne. Also in the mix: Star anise and a touch of sichuan pepper layered atop a warm base. The result is meant to channel Saturday mornings, windy coastlines, and top-down roadtrips, says Sephora.
Mood: sunny, fresh, happy
Another gender-fluid contender, this spicy cucumber and torchwood concoction is fresh and woodsy – with some unexpected curves. Part of COMMODITY's brooding and intense Black Collection (made up of scents meant to be layered together), additional notes in its palette include eucalyptus, bergamot, lavender, and amber.
Mood: cultured, avant-garde, imaginative, exciting
Here, the warm sweetness of fig, zesty ginger, and tangy lemon combine to awaken the wearer and uplift her outlook. Further in, a mélange of mandarin, cardamom, and mint unfurls over a soft, woody base. CLEAN is just that, as well as fresh and bright, like a picnic with friends on a stunning spring day.
Mood: spirited, carefree, effortless, optimistic
For those with a nose for fruity florals, this flirty fragrance is a vivid and invigorating option. True to its name, it's more spunky than sweet (despite its sugary looks). Even with sensual notes of gardenia and jasmine, the brand likens it to a sweet-tart Cosmopolitan. Wear it with a "feeling myself" outfit and a sly smirk.
Mood: mischievous, playful, energetic
This is paid content produced for an advertiser by New York Brand Studio. The editorial staff of The Cut did not play a role in its creation.