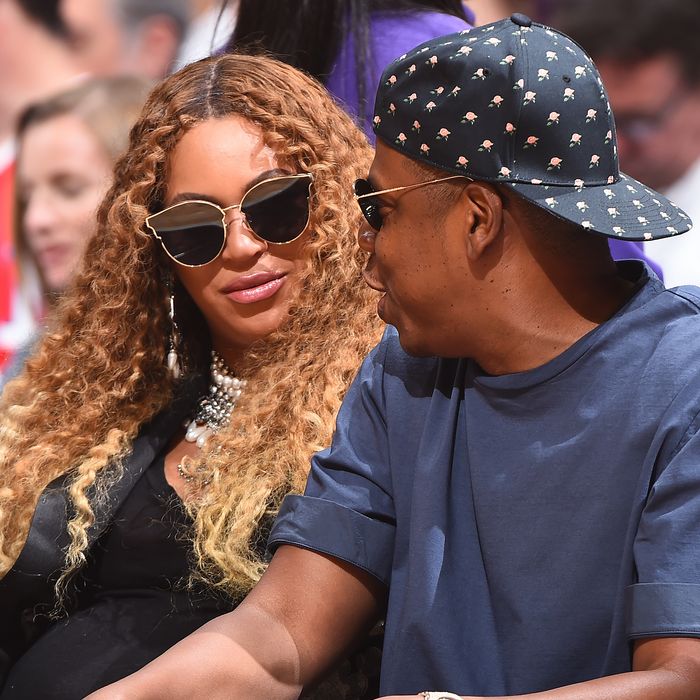 Crazy In Love.
Photo: Andrew D. Bernstein/NBAE/Getty Images
Beyoncé is keeping busy during the last trimester of her pregnancy by attending glamorous events, documenting her outfits on Instagram, and chowing down on tacos with Kelly Rowland on Cinco de Mayo. However, Radar Online reports those aren't the only things the pop goddess is up to. According to the gossip site, "Queen Bey and her family quietly relocated to a rental home situated just minutes from Cedars-Sinai Hospital in L.A."
Radar's source says, "Beyoncé has already decided that the twins will be born at Cedars, and she wants Jay Z to have a house for them to return to when they leave, not a hotel… Beyoncé wants everything to be perfect and things keep going wrong. And this move near the hospital will make her delivery so much easier, she thinks."
In the meantime, keep your eye on Beyoncé's Instagram for the latest and greatest pregnancy looks.