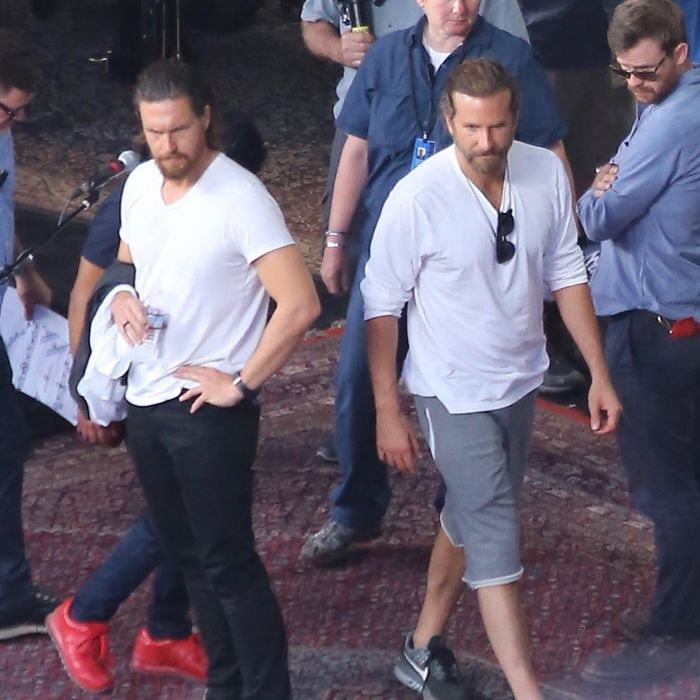 Bradley Cooper and … Bradley Cooper?
Photo: SPOT, BENS/BackGrid
New father Bradley Cooper was spotted yesterday hanging out on the set of his film A Star Is Born with his stunt double, a man named … well, we don't exactly know. Check out the photo above, and see what you think he's named. Bradley Cooper? Probably, yes. Brad and Brad. B-Coop squared. May these two smolder happily together for the rest of their parallel lives.