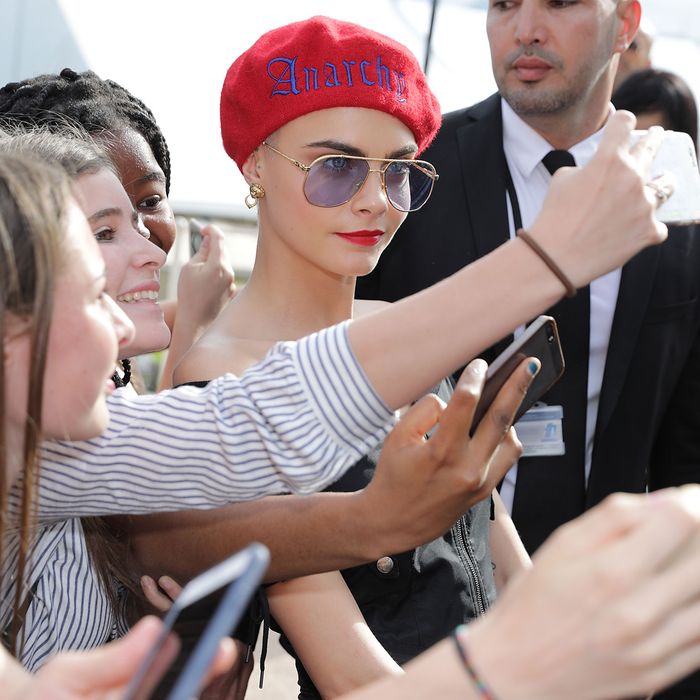 Cara Delevingne at Cannes.
Photo: MCvitanovic/MCvitanovic
Anarchy on the Riviera? Cara Delevingne certainly seemed to be channeling that mood as she arrived at the Cannes Film Festival in a bright-red beret emblazoned with an "Anarchy" slogan. (It appears to be this design, currently sold out at Dover Street Market.)
Delevingne recently shaved her head and has been asking herself a lot of Big Questions, which might explain the choice of headwear. "Strip away the clothes, Wipe Off the make up, cut off the hair. Remove all the material possessions. Who are we?" the budding Emma Goldman recently wrote on Instagram, apparently neglecting to add, "But don't take away my anarchy-themed beret!"

Keep up with all of the looks from the festival in our regularly updated slideshow.