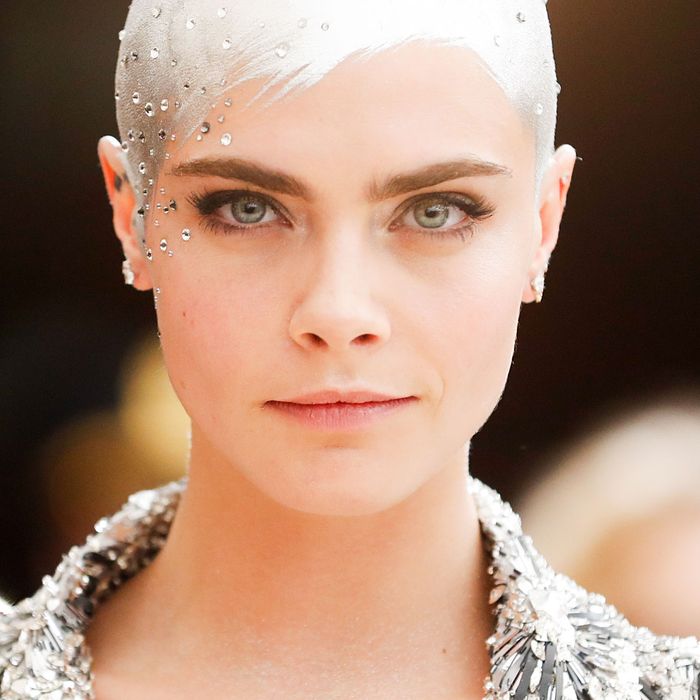 Cara Delevingne at the 2017 Met Gala.
Photo: Carl Timpone/BFA.com
Cara Delevingne's new shaved head has freed her of hair and opened her eyes to the shackles of conventional beauty standards. The actress and Rimmel spokesmodel, who shaved her head for a new role in which she plays a cancer patient, took to Instagram to question the way that beauty is defined. Delevingne is just one in a number of celebrities questioning the statement of a bare face. She wrote:
It's exhausting to be told what beauty should look like. I am tired of society defining beauty for us. Strip away the clothes, Wipe Off the make up, cut off the hair. Remove all the material possessions. Who are we? How are we defining beauty? What do we see as beautiful?
It's a pensive missive from the person whose brows alone endangered tweezer sales and resulted in an uptick in Google searches for "fuller brows."