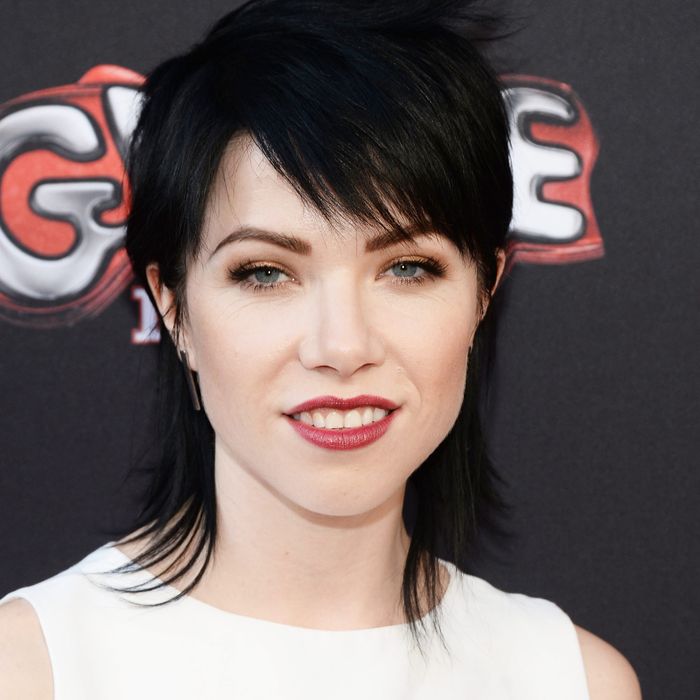 Patron saint of pop music and summer.
Photo: 2016 Getty Images
Time to throw away your calendars (or toss your phone in the trash if you use iCal): Although the summer solstice technically isn't until June 21, the season officially kicked off on Thursday when queen of bop Carly Rae Jepsen released her new song "Cut to the Feeling," which we will listen to on repeat while wearing our caftans every day until fall hits.
As Rolling Stone reports, "Cut to the Feeling" is a lost track from Jepsen's 2015 power-pop album Emotion. The tune will be featured on the upcoming soundtrack for the animated film Leap! It's classic Jepsen — with strong synths, joyful vocals, and a beat that makes you want to jump up and down in euphoric bliss. And we aren't the only ones feeling the CRJ love — all of social media seemed to erupt in Carly Rae adoration the moment her new single dropped.
Let's all toast our glasses of Champagne (by that we mean bottles of Miller High Life) to Carly Rae for getting summer started early this year.