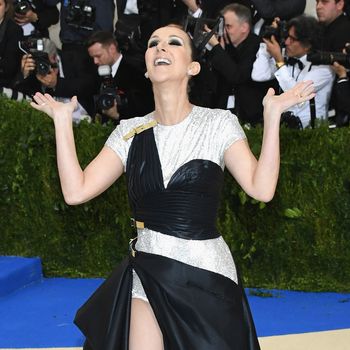 This is joy.
Photo: Dia Dipasupil/Getty Images For Entertainment Weekly
Those of us with ears and hearts (and who read Lainey Gossip) know that not only can Canadian queen Celine Dion sing her emotions like none other, she also simply feels things more deeply than the rest of us do. Yes, her heart will go on. Yes, she was shocked by that viral proposal. And yes, going to the Met Gala for the first time was 100 percent one of the best moments of her life.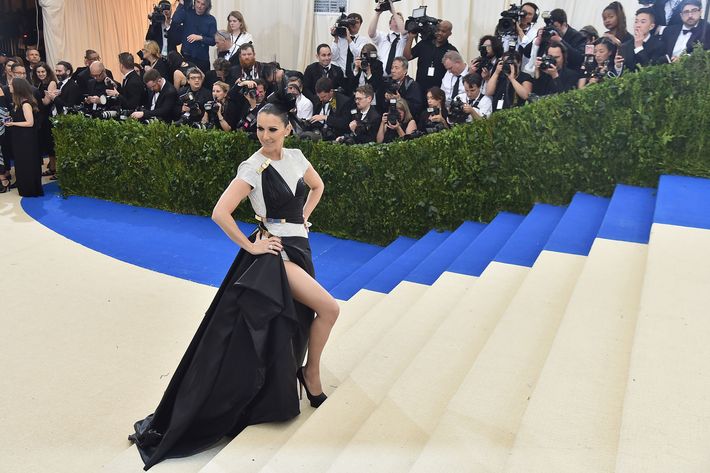 Prior to attending the event, Celine told WWD, "This is like having a job for the first time or having a kiss for the first time — this is big." And while walking the event's blue-and-white carpet in a black-and-silver Atelier Versace gown, Celine told E! News that she was feeling "overwhelmed" but "great" about it all, and also super excited to be wearing a dress with pockets.
And what did she have inside her pockets? Literally everything you could ever imagine. "I have a tissue just in case. My driver's license, passport. I didn't know what to bring!" she said. She also worried that she might not be let into the event without her invitation. But Celine told E! News not to worry — she'd simply start "singing in the middle of the street" if they didn't let her in. Of course she would!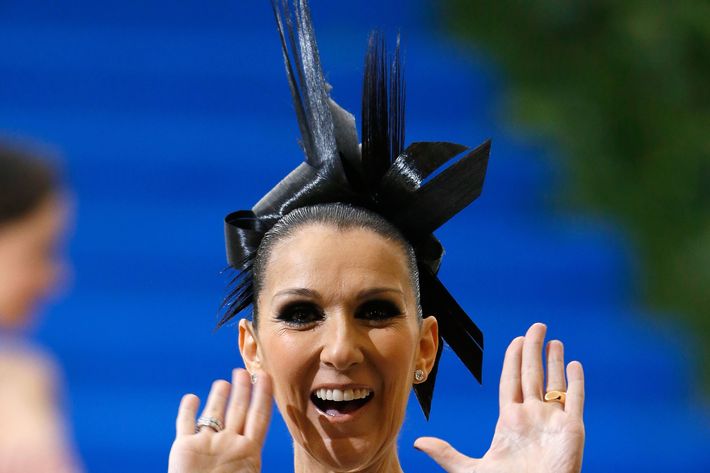 But more than that, Celine's sheer delight at being at the Met Gala was abundantly clear in her photo-booth video shoot with Vogue, which was posted on Instagram. She crawled on the floor, she bobbed her head, and baby, she held her shoe up to her ear like a telephone.
May we all experience even an ounce of the joy Celine felt at the Met Gala.