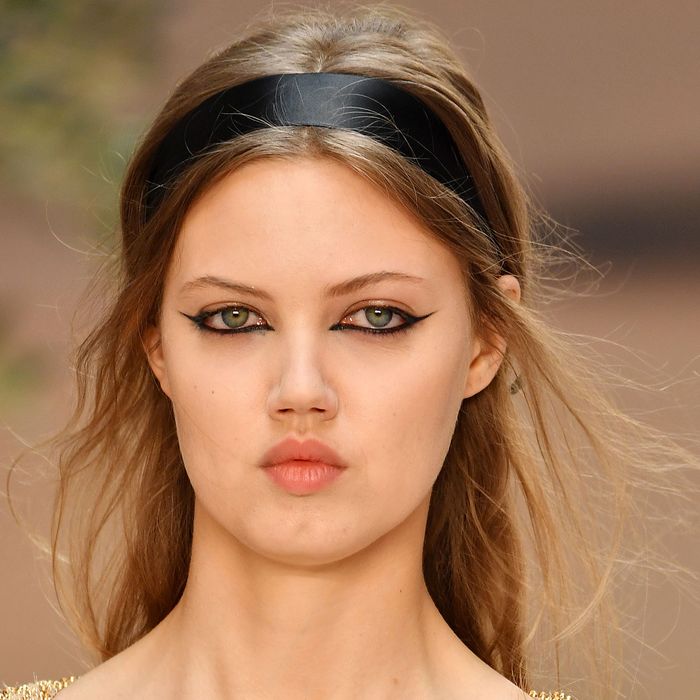 Lindsey Wixson at Chanel cruise 2018.
Photo: Pascal Le Segretain/Getty Images
Unlike Chanel shows of prior seasons, for the Chanel cruise 2018 beauty look, the brand went low-carb. No croissant hairdos this time. Complementing the elaborate temple of Poseidon set created in Paris's Grand Palais, hairstylist Sam McKnight created pretty, loose Grecian princess hair. Each model had her hair either easily pinned back or braided to about mid-head, and then gathered and secured with an extra-long skein of black, silky ribbon, which streamed as the models walked.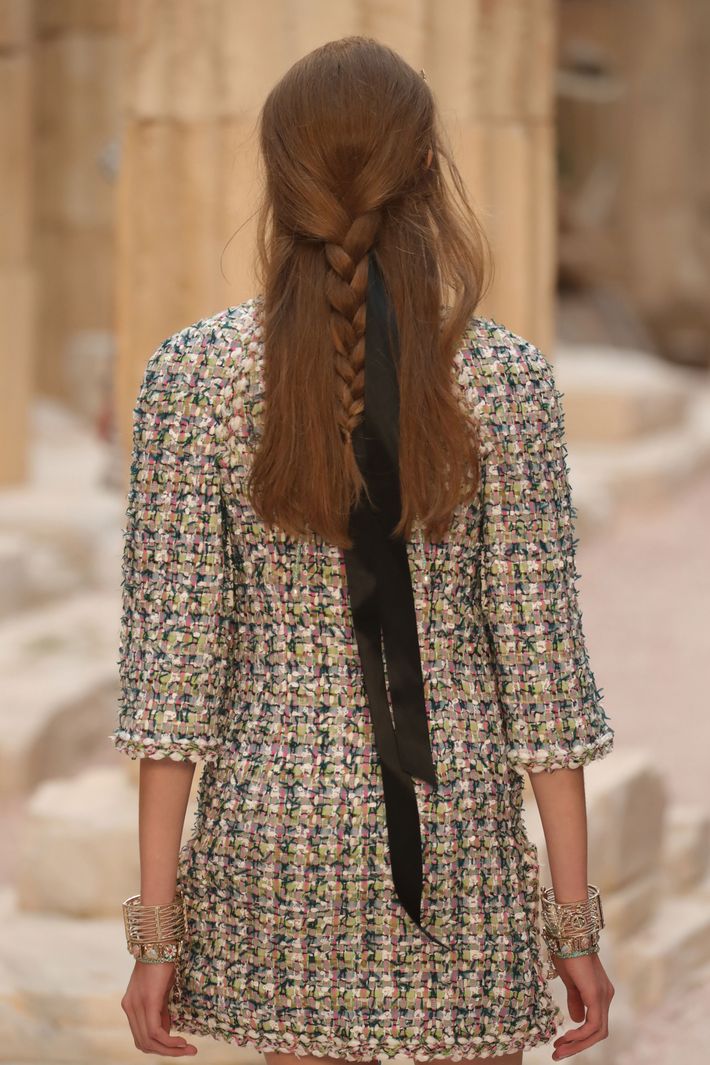 Some models got gold braided or sequined headbands, some got gold hair ornaments shaped like birds, while others simply got ribbons. Loose pieces were pulled to frame the face, which had black cat-eye eyeliner that emphasized the model's waterline and inner eye corners, a look created by Tom Pecheux. McKnight used Cool Girl Hair, a texturizing spray from his forthcoming line, to add a little bit of light hold and definition to the hair. It's one of the easier hairstyles that Chanel has done for a show and doesn't require any sausage links, this time.