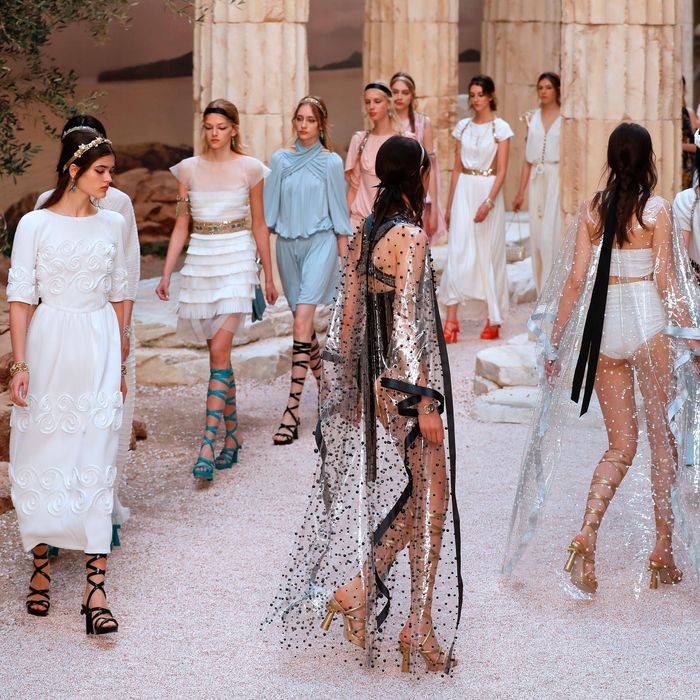 Chanel cruise 2018.
Photo: PATRICK KOVARIK/AFP/Getty Images
Chanel forwent the usual far-flung cruise destination for its show today, instead opting to bring ancient Greece to Paris's Grand Palais, where the house shows its main-season collections. Karl Lagerfeld, never one to skimp on a set, re-created the temple of Poseidon for the antiquity-themed show, titled "La Modernité de l'Antiquité." (The show notes nodded to founder Coco Chanel's fascination with the period — she even designed costumes for Jean Cocteau's production of Antigone in the 1920s.)

The models wore brightly colored gladiator sandals — the heels were, in witty Lagerfeld style, shaped like Ionic columns — and braided gold headbands with their tweeds. He also showed dresses with Greek-vase prints and draped goddess gowns. But the modern details, from cutouts to loose belts to kicky see-through capes, channeled the casual glamour of Jackie Onassis on Skorpios, resulting in an overall mood that was much more homage than costume party.