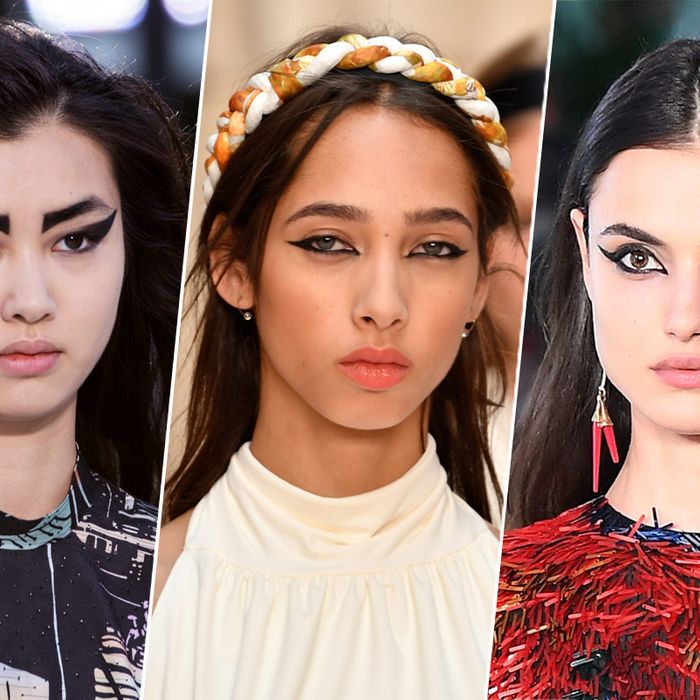 The eyes at Louis Vuitton, Chanel, and Valentino.
It would take some time to limn the creative differences between the storied fashion houses of Paris and Milan, in this case: Chanel, Valentino, and Louis Vuitton. Their recent beauty directions however, can be summed up in comparatively similar ways. Cat eyeliner held center court at their resort shows this year.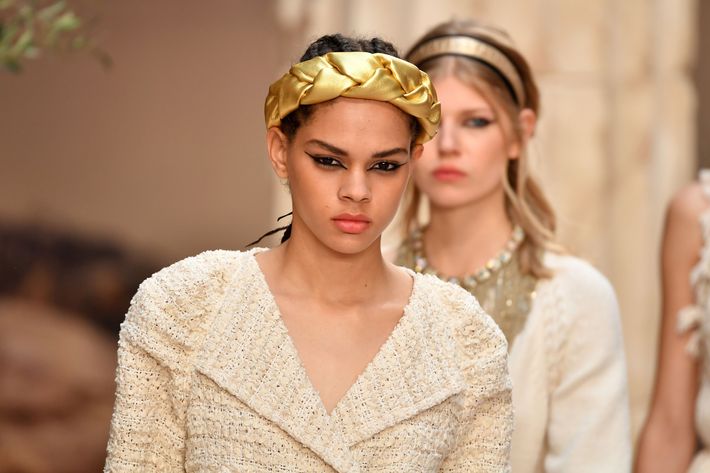 At Chanel's cruise show at the top of the month, Tom Pecheux constructed a winged eye that began along the lower lash-line and extended to each eye's outer and inner corner. In a twist, he did not line the upper lash-line with the black liner, which was made by Chanel, of course.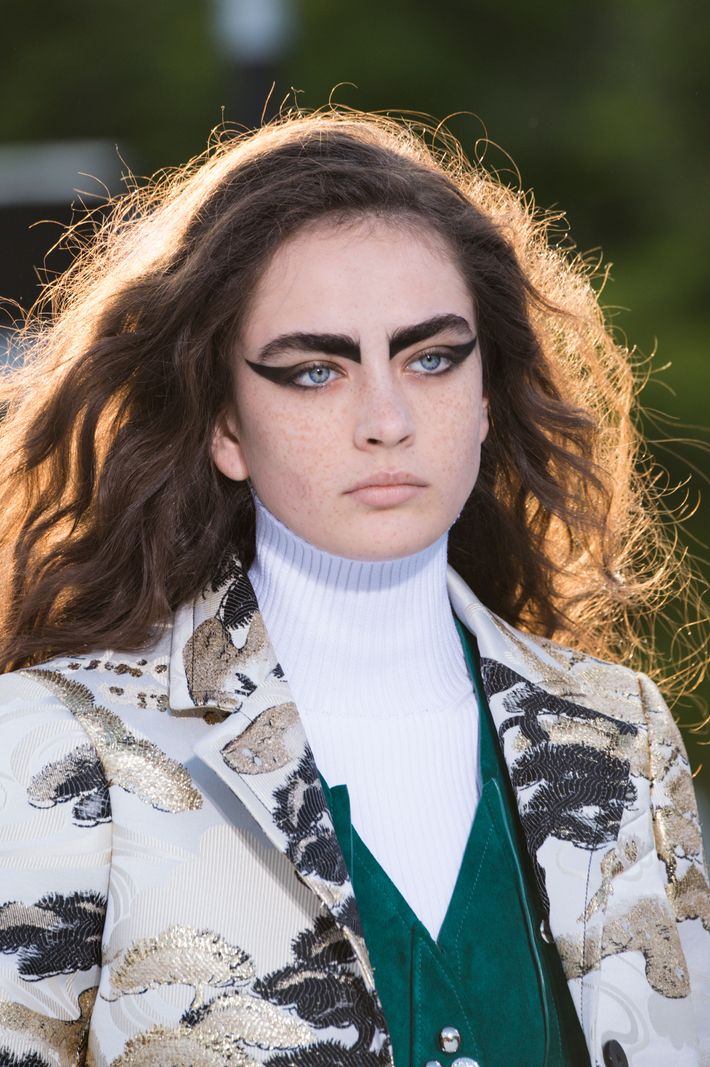 A week later at Louis Vuitton, Pat McGrath drew dramatic cat eyes at the French house's show in Japan. Juxtaposed with darkened brows, the winged eye felt superhero-like.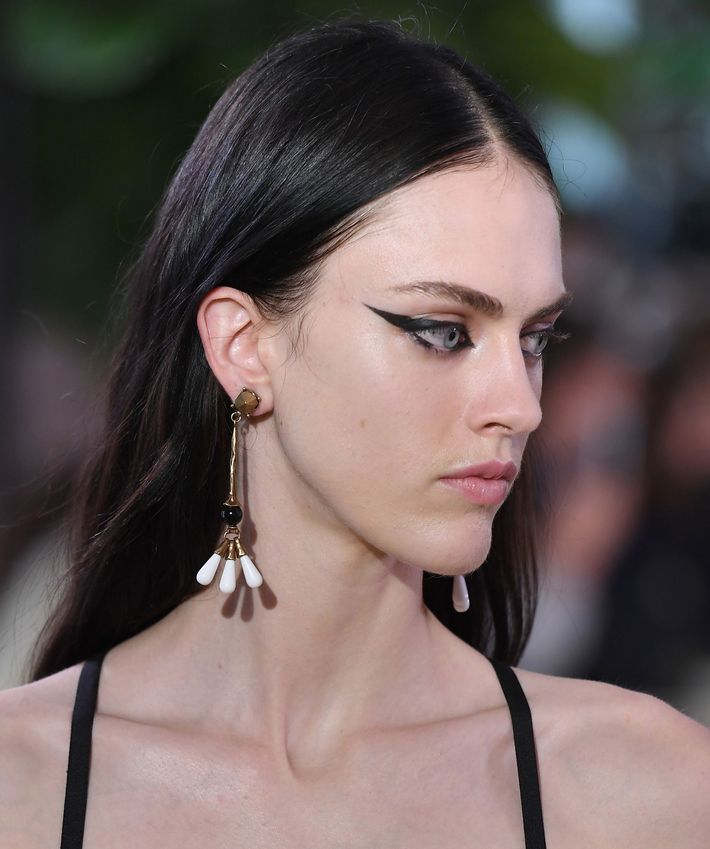 Today, Pat McGrath returned with a quieter ode to the feline flick. She decorated the models at Valentino with a winged eye that fell squarely in between the looks at Chanel and Louis Vuitton. Exaggerated ends that extended well beyond the outer and inner corner of the eyes felt a bit like Chanel; a thicker line (but not nearly as bold) felt a bit like the look at Louis Vuitton. A wearable, non-boring, happy medium, if you will.