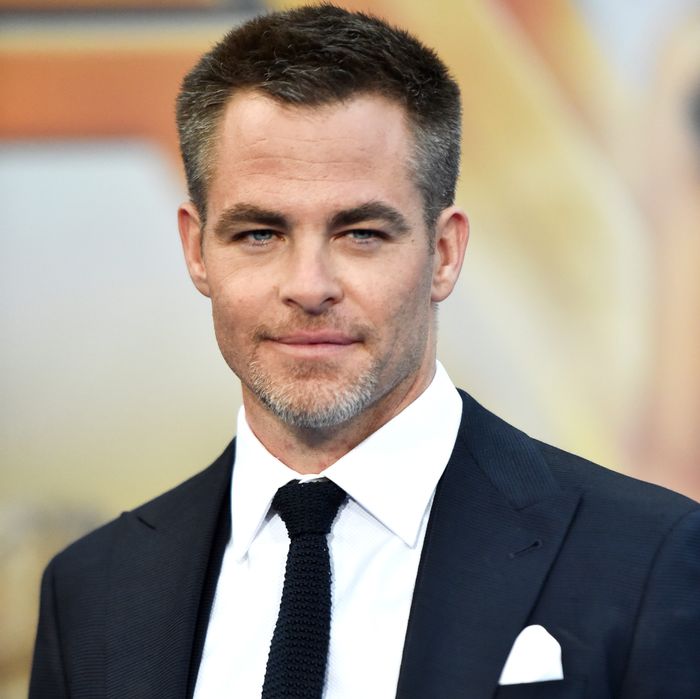 Chris Pine
Photo: 2017 Getty Images
Wonder Woman star Chris Pine is rising fast in my personal Chris rankings, and he scored even more brownie points at last night's premiere, where he had this to say:
"We've seen stories told through the male prism a lot," Pine told Vanity Fair. "Men are not all that smart. We tend to want to kill each other all the time, so it's nice to finally have a fresh, female perspective with important themes."
Just like Socrates, who allegedly proclaimed, "I know that I know nothing," Chris Pine is smart enough to admit that men are not smart. Which, paradoxically, makes him smart. (Could Chris Pine be our smartest Chris?) He went on:

"To have a female superhero story that is about love and compassion and nurturing of life than the opposite is very important. At the heart of the movie, it's about people falling in love and being passionate and being heroic. It's a great lesson for everyone to learn instead of other movies where shit is blowing up all the time."
Very smart, for a man.