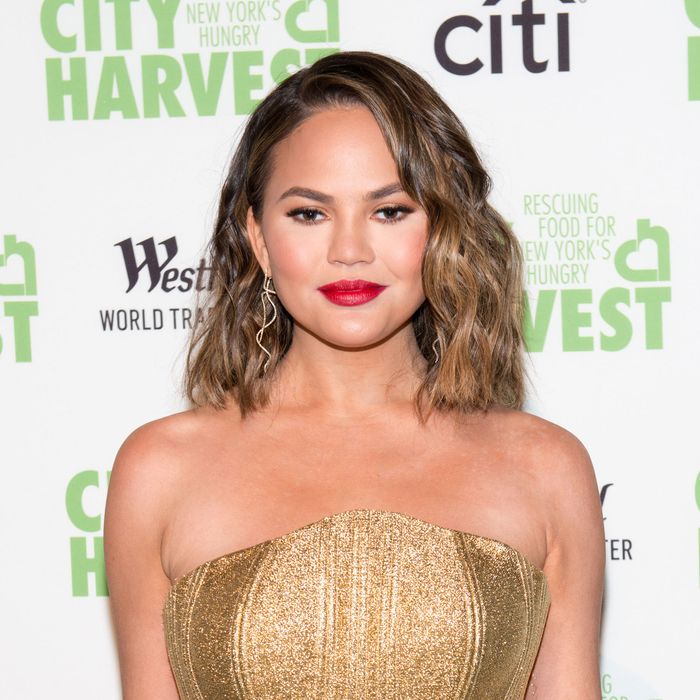 Chrissy Teigen and her armpits.
Photo: Noam Galai/WireImage
While some of us are fixated on boring imagined insecurities — wonky toes, uneven eyebrows, and the like — Chrissy Teigen invented an entirely new category of a body part subject to self-consciousness. Speaking to Refinery29, she explained how one of her underarms underwent liposuction nearly a decade ago:
I had an armpit sucked out, which was one of the best things. It's a big secret, but I don't care. It was nine years ago or so. And I had two inches to my armpit. Now it's back though, so now I've gotta pay for [liposuction] again. It was so easy. It made me feel better in dresses; I felt more confident. It was the dumbest, stupidest thing I've ever done. The dumbest, but I like it, whatever. I have no regrets, honestly.
Chrissy Teigen: never not candid.