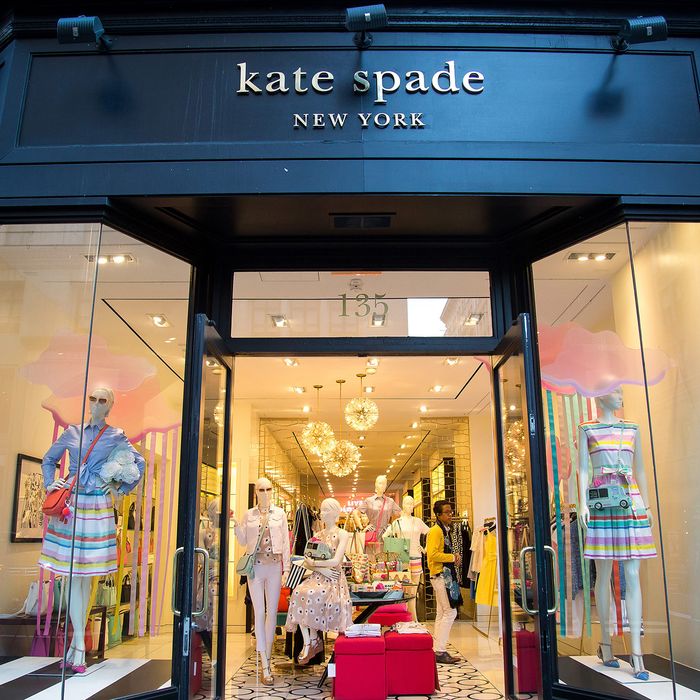 Kate Spade storefront.
Photo: © 2016 Bloomberg Finance LP/Getty Images
Handbag stalwarts Coach and Kate Spade will join forces in a $2.4 billion deal, according to the Wall Street Journal. Coach will pay $18.50 a share to bring the fellow aughts icon under their wing.
While Spade and Coach were once the bags for teens, Coach has been moving toward millennials, most notably by bringing on Selena Gomez (and access to her 119 million Instagram followers) as the face of the brand.
Coach's recent comeback, coupled with the brand's specialties in accessories and handbags, will hopefully bolster Kate Spade, which has declined since mid-2014. Following the Monday announcement, Kate Spade shares rose 8.5 percent.