Looks from CDG over the years.
Photo: Getty Images
As the Met's Costume Institute prepares to unveil its Rei Kawakubo restrospective — only the second show it's devoted to a living designer, following a YSL retrospective in 1983 — we managed to steal an hour with curator-in-charge Andrew Bolton, whom you might recognize from the documentary The First Monday in May.
While Kawakubo's work seems wholly new each season, there are thematic threads she has been following throughout her career. Bolton has been living and breathing Comme des Garçons for months now, so we talked to him about the key motifs to brush up on before the exhibit, especially if you know CDG best for its striped tees and kooky collaborations. Here's what he says to look out for at the show, opening May 4.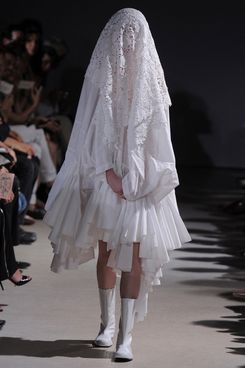 Rites of passage: In collections like Broken Bride and Ceremony of Separation, Kawakubo turned traditional wedding and funeral attire upside down. According to Bolton, she is obsessed with rituals, and "sometimes, you're not quite sure whether they're birth, marriage, or death rituals," he says. "She conflates the language of all three, but she definitely does revisit the idea of one's passage through life. I think she likes the idea of ceremony and ritual, the theatricality and performativity of rites of passage."

Colors: "Her three favorite colors are black, red, and gold," Bolton says. "But white crops up all the time, and it makes sense because she likes very emphatic silhouettes. Monochromatic color, particularly white and black, emphasizes silhouette."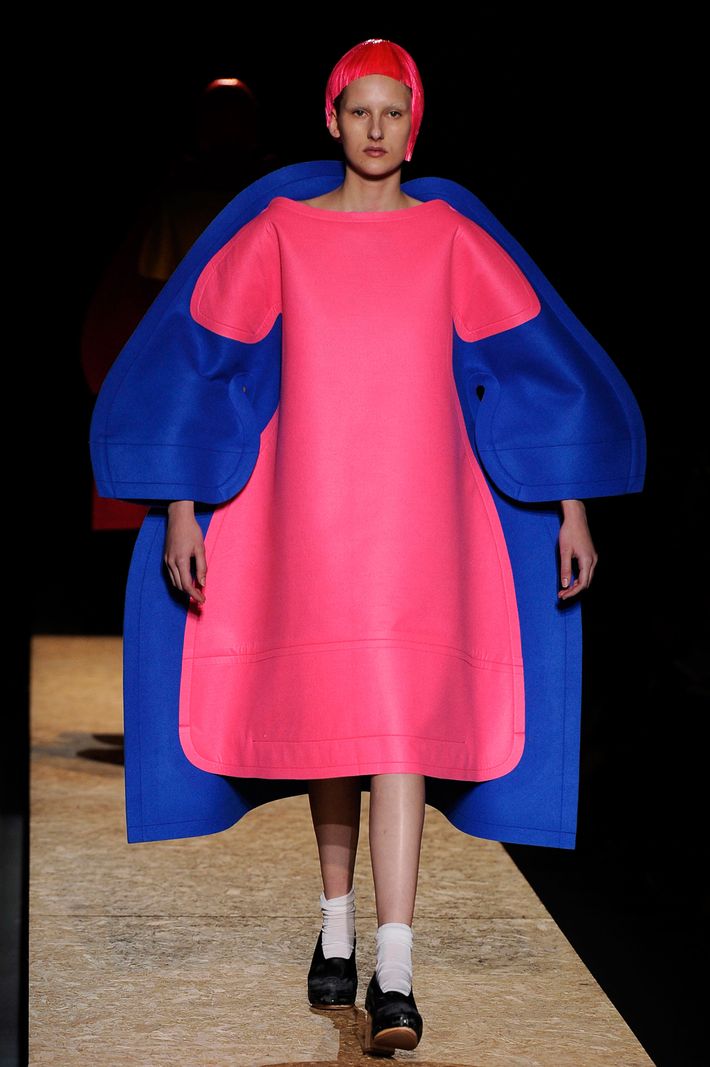 Shapes: "She likes the idea of blurring the boundaries between the dress and the body," says Bolton. "Lumps and Bumps," the colloquial name for the spring 1997 Body Meets Dress — Dress Meets Body collection, "was more about distorting the body through three-dimensional forms, and "'2 Dimensions' (2012) was actually flattening the body. She's always trying to upend accepted standards of beauty." Bolton says those are Kawakubo's two personal favorite collections.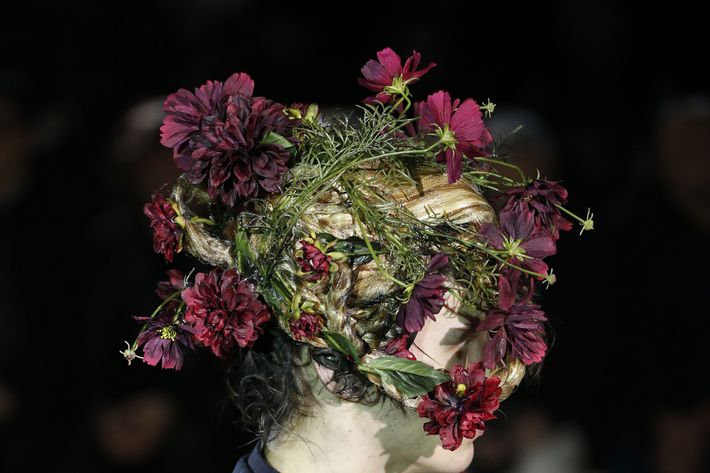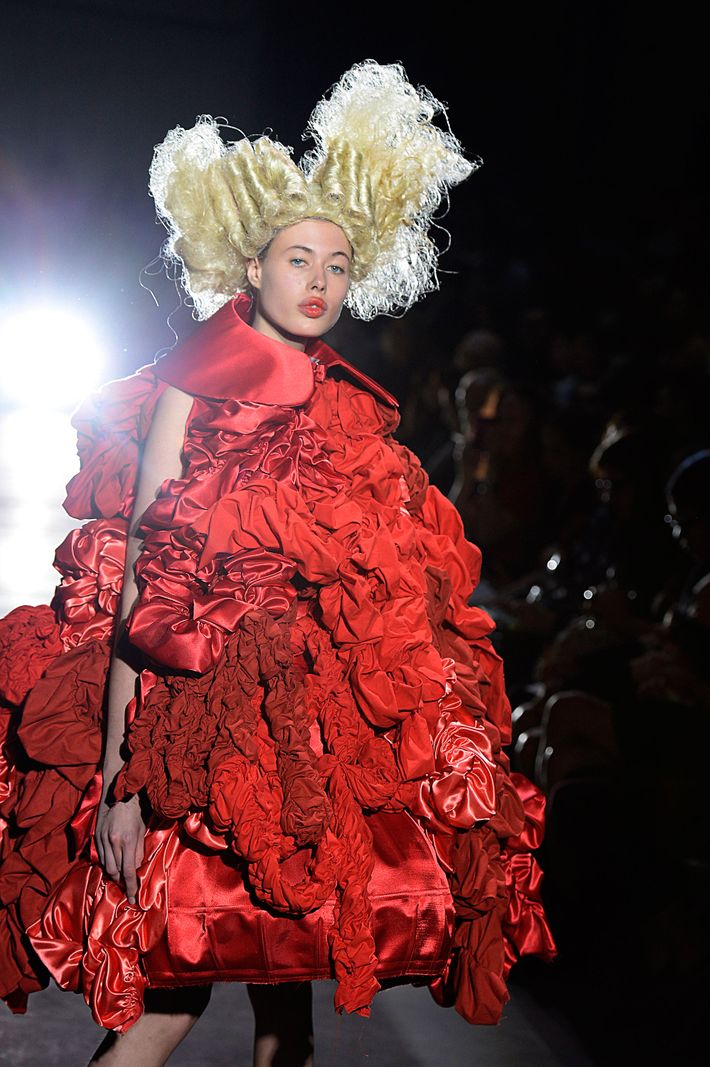 Flowers: "They're very much a leitmotif. With [her spring 2015 collection] Blood and Roses, it was more looking at the darker side of flowers. In her mind, flowers aren't just happy and pretty: They also have a much darker side and they're connected to physical and religious turmoil." He calls Blood and Roses, which also featured gowns soaked in faux blood, "quite a political collection … political with a small p as opposed to a large P."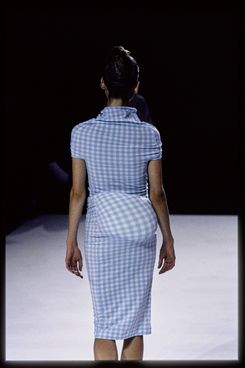 Girlie-Gone-Grotesque: "She likes very infantile and seemingly domesticated fabrics — like gingham, which is considered overtly feminine and domestic. They're rooted in a domestic feel but she then upends them by making these very monstrous silhouettes," he says. Case in point: the Lumps and Bumps collection, which "was made more bizarre by using gingham. People began to read the clothes as commentaries on pregnancy and the Venus of Willendorf."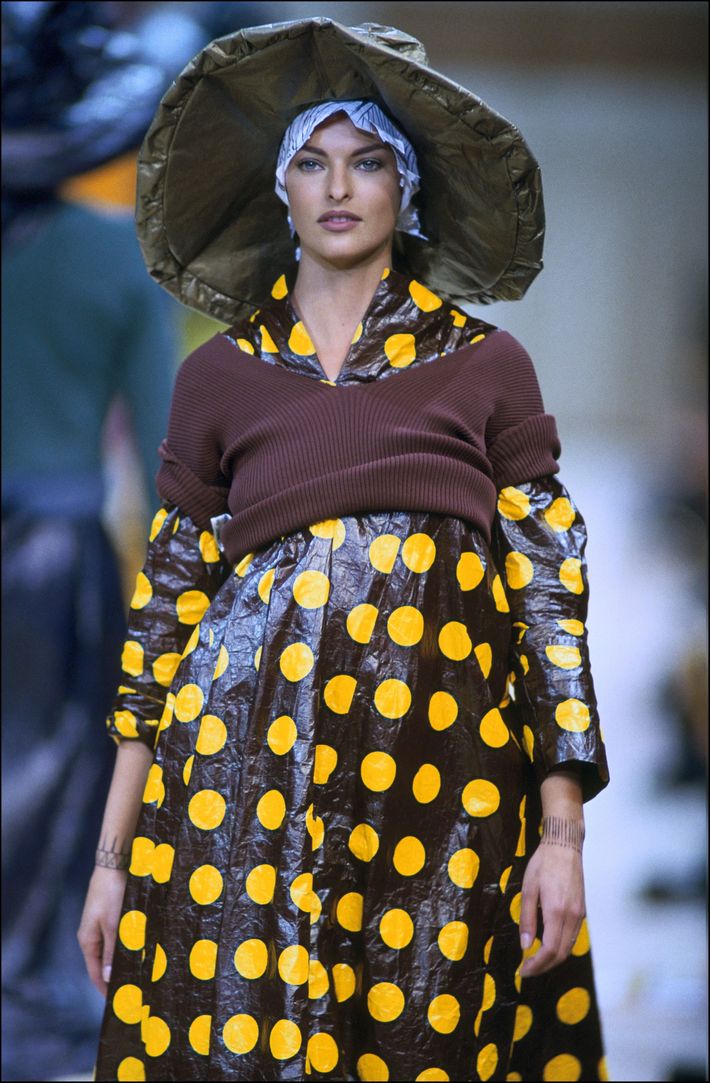 Polka Dots: They have become a Kawakubo signature, inspired by a childhood recollection: "She said her first fashion memory was of blue-and-white polka dots."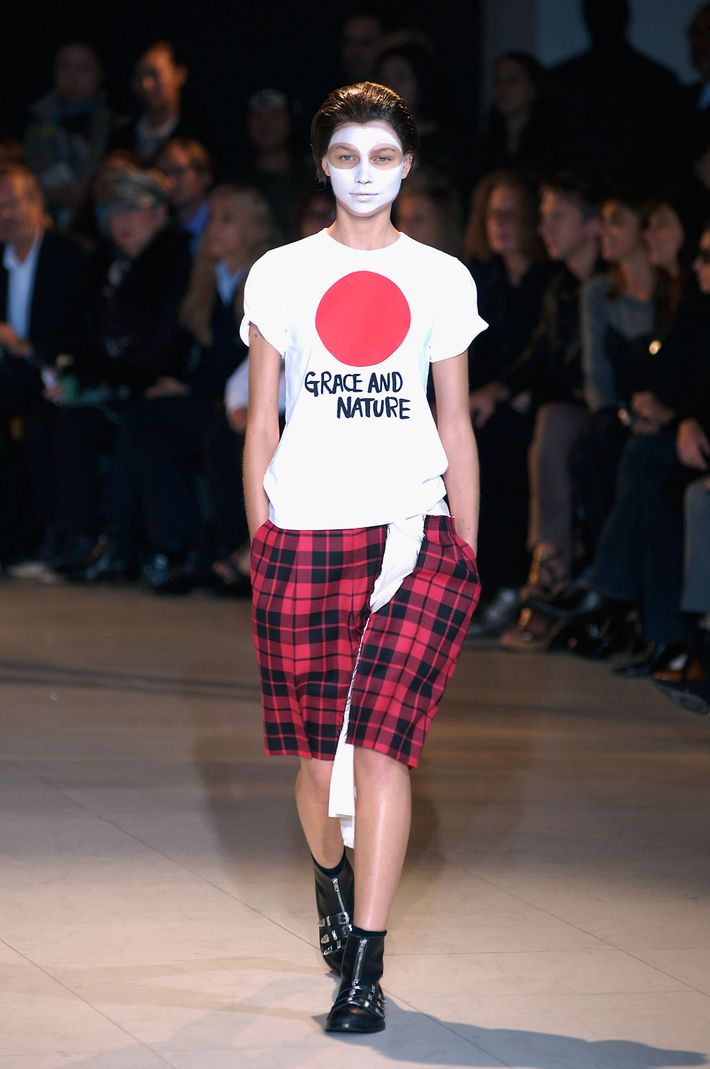 Tartan: Kawakubo goes back again and again to tartan, inspired by its punk connection. "She loved the punk movement and continues to play with the aesthetic language of punk style in particular," says Bolton. "Also, tartan traditionally, in terms of how one made the original kilt, was one piece of fabric. It has a connection to the kimono in terms of the idea of using an uncut length of rectangular fabric and forming it into a three-dimensional item of clothing."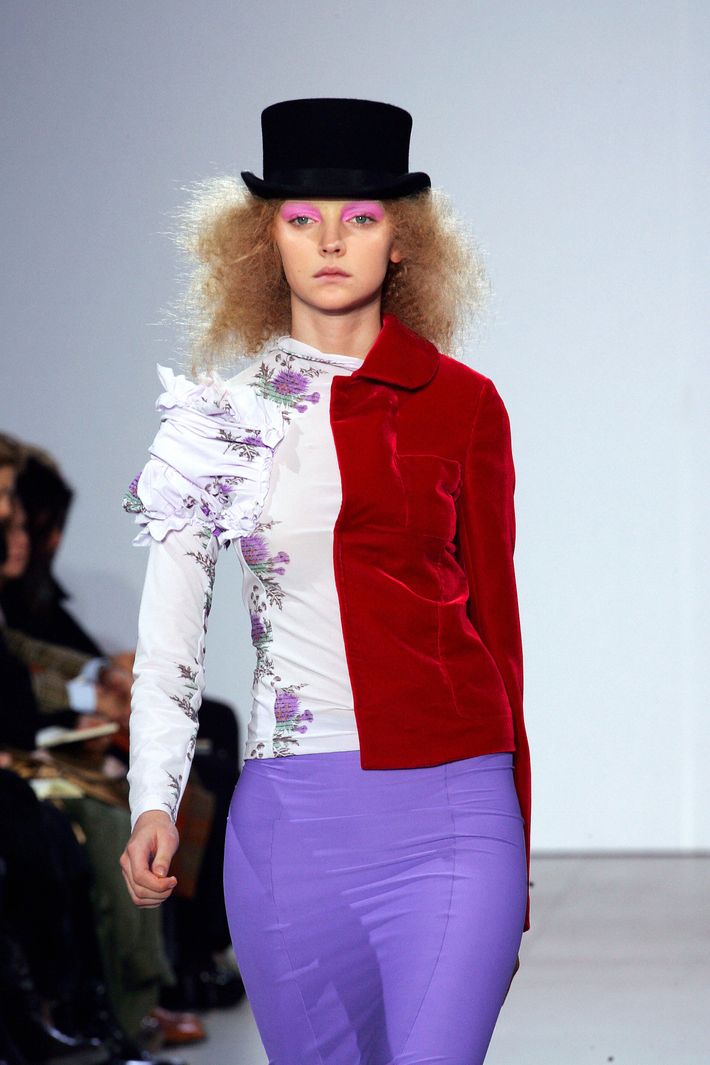 Fusion: Kawakubo is continually fascinated by "the idea of fusing garments together — layering dress on top of another, or fusing male and female elements together," as she did in the prescient show Transcending Gender. In Curiosity, she showed Franken-garments that were split down the middle.