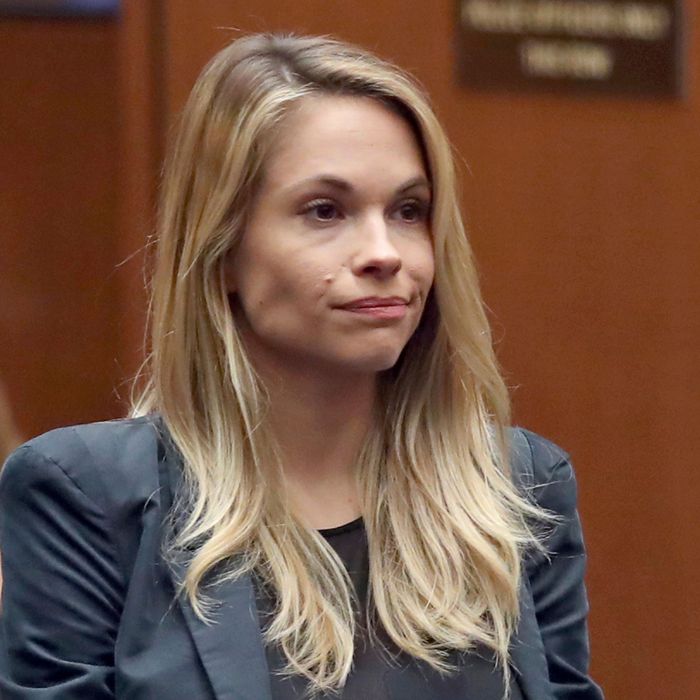 Dani Mathers.
Photo: Frederick M. Brown/AP
Last July, Playboy model Dani Mathers took a shot of a naked woman in her LA Fitness gym locker room and sent it to all her Snapchat followers with the caption, "If I can't unsee this then you can't either." She was widely criticized for body-shaming the woman, and, crucially, what she did was illegal in the state of California. The Los Angeles Police Department managed to track down the 70-year-old woman in the photo and charged Mathers with invasion of privacy.

Although she initially pleaded not guilty, on Wednesday, she pleaded no contest to the charge and was sentenced to three years probation and 30 days of graffiti removal community service. Mathers initially faced up to six months in jail and a $1,000 fine.

She has also been banned from all LA Fitness locations.