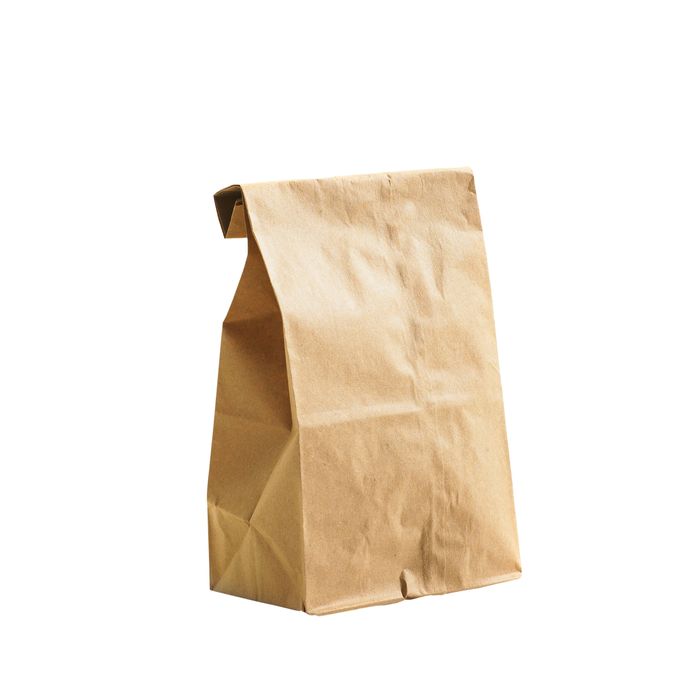 Photo: Ryan McVay/Getty Images
With the ever-quickening pace of our lives, where we work more than we sleep and we sleep more than we have sex, and we drink away all the other available waking hours, it can often feel like food is dropping off the list of things we need to survive. It's either, "Sorry, can't eat today, my stomach is in knots about the state of the world," or "I consumed an entire Papa John's pizza in my sleep last night and don't even remember it." We're all just trying our best!
At work especially, when we've got one eye focused on our jobs and the other on an incoming stream of mostly bad news, lunch can be a tricky meal to tackle, and often, we forget to eat at all. Maybe your office is in a bad location — only Chop't Salads and dollar pizza for miles around. Or the relentless stream of new emails in your inbox make you feel glued to your computer. Or maybe you're just magnificently, almost stupefyingly lazy. But that doesn't mean you are left without other options.
Guaranteed, hunger will take hold of you at some point, whether right before quitting time or at 11 a.m. When it inevitably does, here are some recipes for lunches and snacks to keep you sated without you having to go farther than the length of even one full cubicle.
ONE LOOSE PISTACHIO
In your desk drawer somewhere underneath a pile of receipts and a box of business cards you've never opened, there is one loose pistachio. Mangia!
FALLEN SOLDIERS FROM THE VENDING MACHINE
Every once in a while someone will accidentally select the wrong option on the kitchen vending machine, and in frustration, will discard the snack they did not want either on the kitchen table or in the slot at the bottom. You may not have selected barbecue-flavored Pop Chips for yourself, but one man's loss is another woman's gain.
FREE SALTINES FROM THE SOUP YOU GOT LAST WEEK
Remember that inedible Manhattan clam chowder you got last week? Remember how you asked for a third packet of saltines because you were feeling a little greedy? Guess what, lunch is served. And it's a dry-ass packet of saltines.
DROP HINTS TO THAT CO-WORKER WHO ALWAYS BAKES
Every office has someone who bakes something delicious at least once a week. There is nothing wrong with this. In fact, it's amazing and you should use it to your advantage. Next time your co-worker who always bakes brings in one of those delicious treats, say something like, "Man, these walnut blondies are delicious. You know what else is great? A rack of ribs, a side of mac and cheese, and an ice-cream sundae." They might provide.
DRY PASTA
Pasta is cheap, endlessly abundant, and with a little salt, can be a perfectly reasonable good snack to chew on.
TIRAMISU BUT IT'S GUM
Layer several piece of gum on top of each other until you have a satisfying tower of gum. Top with crumbled Altoids. Voila, Tiramisu but it's … gum.
TROYLENT
Your officemate, Troy, is always complaining that he's "so full" after wolfing down a double-stack pastrami sandwich at 11:30 on a Monday morning. "Why'd I eat that?" he moans, for at least six hours, like men do. Need to substitute your meal of nothingness for somethingness? Hit up Troy for the other half of his sandwich. If he resists, just remind him of how bad he feels when he downs the whole thing by himself. "Help me help you," you'll say. Then talk about how good "the game" was.