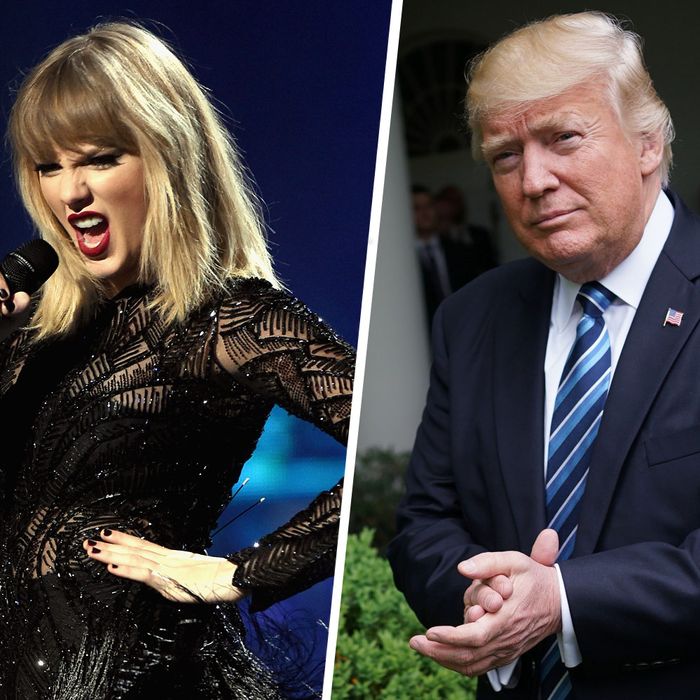 Taylor Swift, Donald Trump.
Photo: Getty Images
The thing about having a reality-TV star who wedged himself into the public consciousness years ago for president is that we have an endless well of embarrassing old footage to draw from. We've already seen clips of him hawking stuffed-crust pizza and cameos in Sex and the City. And now, we have Donald Trump quietly driving his Rolls Royce while listening to Taylor Swift's "Blank Space."
The clip comes via Melania, who filmed it while riding in the backseat — as her husband drove and son Barron rode shotgun — and posted it on her Facebook page, which is as much of a treasure trove as her Twitter account. (The video was recently unearthed by Axios after Trump commented in an interview that he missed driving.)
It takes us back to December 2014 — Taylor Swift's 1989 had been released a couple of months prior to rave reviews. Trump had yet to announce his candidacy, Taylor Swift had yet to annoy us all. Were we ever so young?