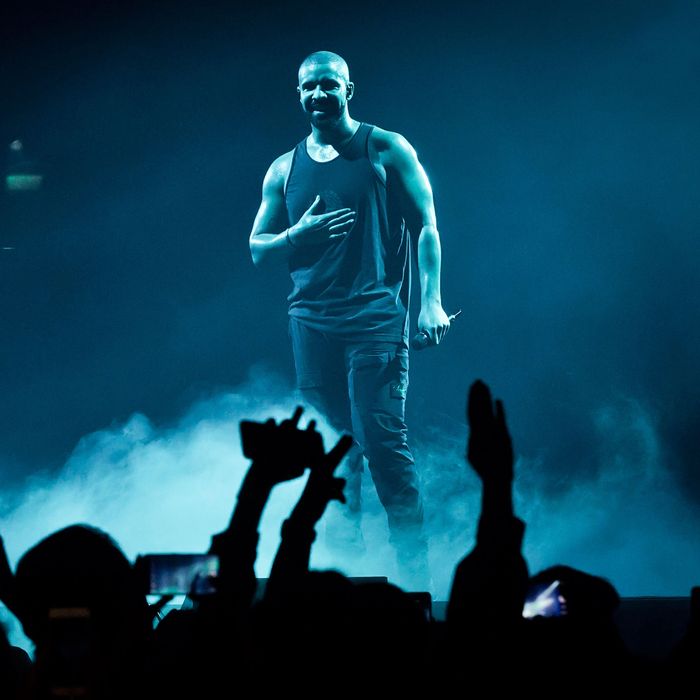 Prom King 2017.
Photo: Frank Hoensch/Redferns/Getty
Normally, when Drake flies to Memphis to accompany you and your date to prom, that's the most memorable part of the night. But the Canadian musician doesn't hold a candle to sequin-dripping matching prom outfits. Drake's cousin Jalaah and her date wore matching pink ensembles (floor-length halter dress for her, blazer, bowtie, and white pants for him).
Drake clearly really likes prom.