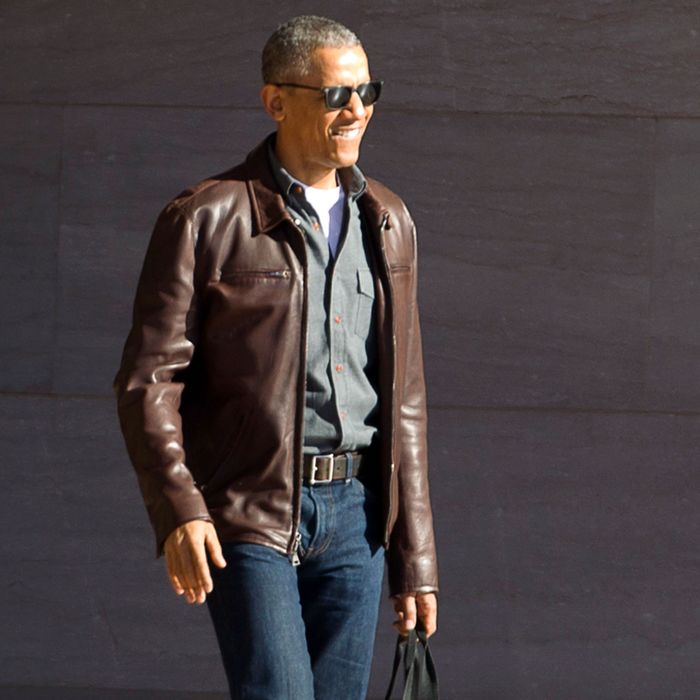 Obama's new look.
Photo: Jose Luis Magana/AP
Barack Obama emerged as a surprise street-style star in the months since he left the White House, and now, former Attorney General Eric Holder is attempting to take all the credit for his fashionable transformation.
The former president was recently spotted in Milan in a sleek black suit and white button-down shirt with multiple buttons unbuttoned. He was also seen strutting around New York in jeans, a casual button-down, and your dad's favorite brown leather jacket. "He's had that jacket for quite some time," Obama's chief of staff, Anita Decker Breckenridge, told People. "He really likes that jacket. People think he looks good in the jacket. He's had it for a long time. I just don't think he's had the opportunity to wear it. When does the president ever get to go out in his leather jacket? It's not something we see."
But according to the former attorney general, Obama is taking some style lessons from him.
"He's copying me in that regard. He's always had too many buttons buttoned up," Holder told People.
Okay, but whose fault are the dad jeans?