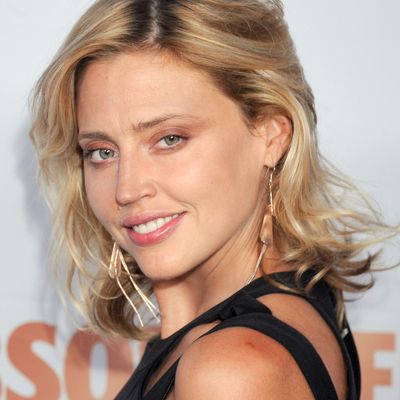 Estella Warren.
Photo: Gregg DeGuire/WireImage
Actress Estella Warren was arrested early Sunday on a domestic-violence charge for throwing cleaning liquid at her boyfriend, TMZ reports.
Warren, 38, was reportedly arrested after an argument with her boyfriend at her Marina del Rey, California, apartment ended with her throwing a container of cleaning liquid at him, according to TMZ. The outlet reports the man is "probably going to be okay," since he declined medical treatment on the scene.
Warren, who's probably best known for starring in the 2001 reboot of Planet of the Apes, was taken into custody early on Sunday, though she was apparently released after posting $20,000 bail later that afternoon, according to TMZ. Warren's rep didn't respond to TMZ's request for comment.
The Huffington Post notes that Warren was previously arrested in 2011 for driving under the influence, after reportedly hitting three parked cars, kicking a police officer, and attempting to flee the police station. According to TMZ, Warren pled guilty to the DUI charge and she was sentenced to 60 months of summary probation, ordered to enroll in an 18-month alcohol program, and owed nearly $2,000 in penalties and costs.