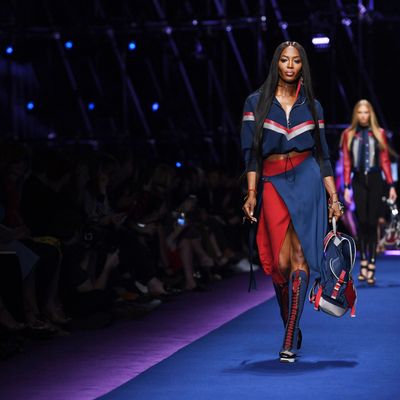 Naomi Campbell was there. Serena Williams was there.
Photo: Venturelli/WireImage/Getty
A giant purple Versace sign greeted guests outside the Piazzale Carlo Magno today. By some miracle of this great universe, the Cut's editors ascended an escalator and ended up right behind Serena Williams. This is what it looks like to be right behind Serena Williams:
Naturally, we captured this blessed moment and her perfect crop top several times.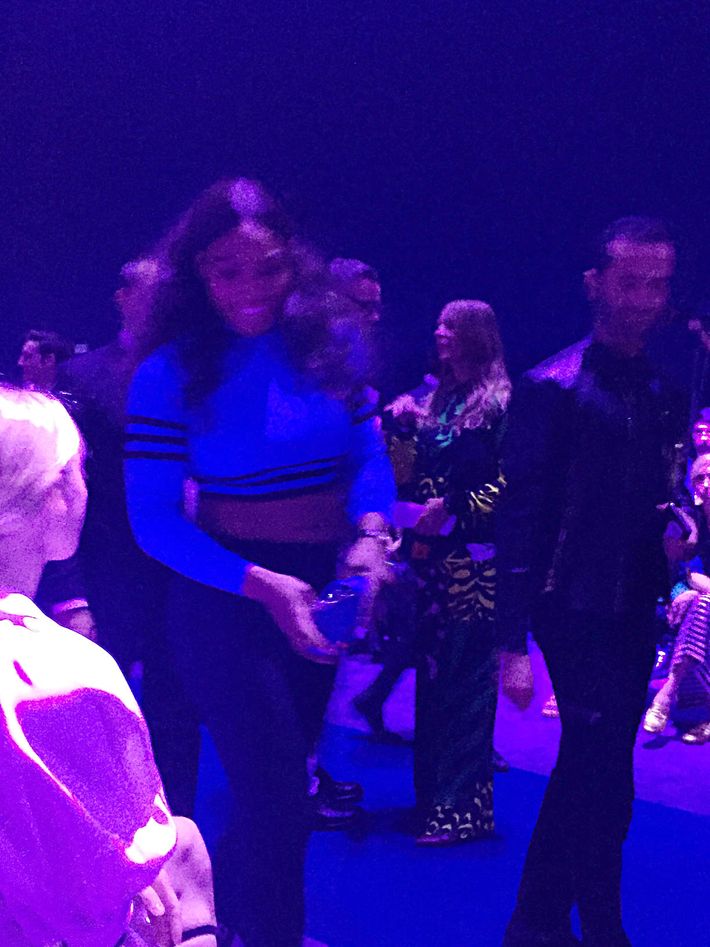 An Italian TV presenter even interviewed her about being "so sporty." She sat down on a purple bench and started chatting with Anna Wintour.
A stunningly long list of supermodels and models graced this show: Naomi Campbell, Gigi Hadid, Jourdan Dunn, Mariacarla Boscono, Doutzen Kroes, Adriana Lima, Irina Shayk, Imaan Hammam, Caroline Trentini, and Mica Arganaraz. Yes, all of them, on an enormous Beyoncé-worthy runway that snaked multiple times through the vast room.
Just before Edie Campbell opened the show, a spoken soundtrack announced designer Donatella Versace's aim: "This show is for the women taking chances," the woman's voice began. "Take the leap. Do nothing, we get nothing … Take the leap. Our past is behind us, our future is up for grabs."
There were modern-looking purple-and-green windbreakers, leather jackets, and silky tracksuits. Patterns were stitched together in zigzag formations with zippers.
Models wore shimmering, minimalist eye makeup and super-straight hair.
Some wore a single tassel earring or choker necklaces, carrying small leather bags in red and black.
There were cutout dresses and many evening gowns to close the show, made in embellished disco-ball-silver fabric or fringed with lacy pink, green, and baby-blue trimmings. Lexi Boling modeled a sporty, sparkling mesh dress.
Teva-looking flatform sandals were a definite throwback.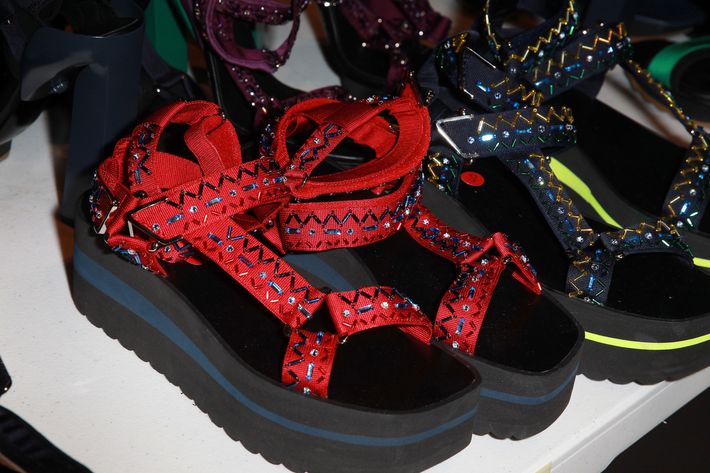 Gigi Hadid closed the show just like last season, stomping to pulsing bass music in a sparkling dress and a hooded, billowing coat.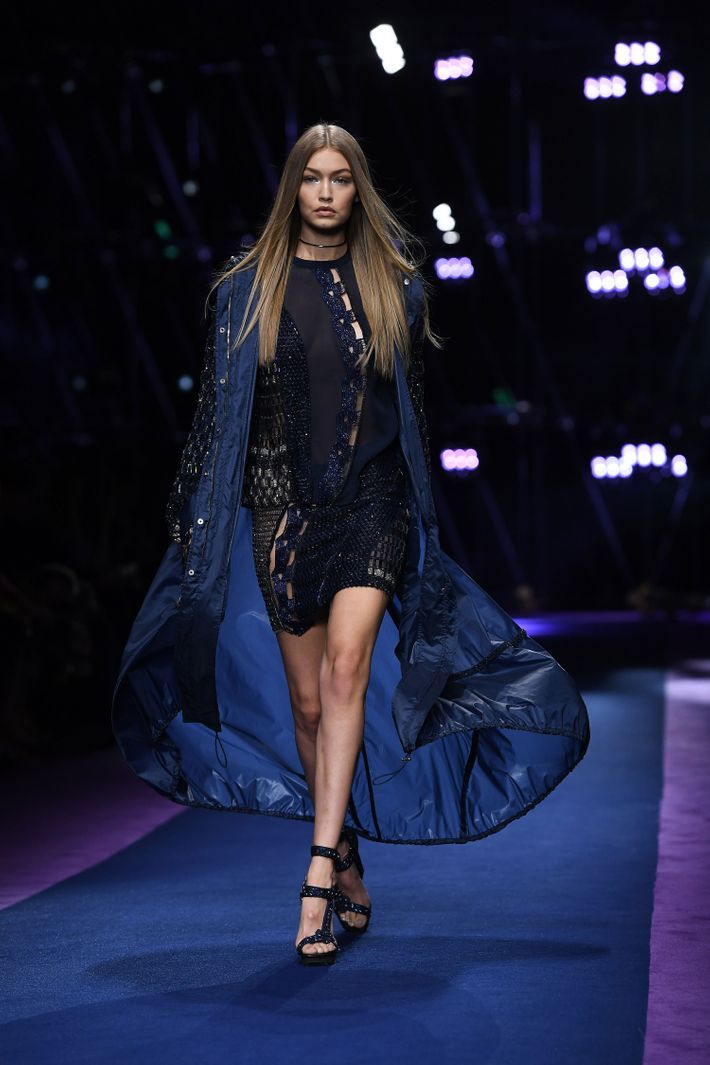 During the final walk, the soundtrack became more insistent: "We're standing in the shadows of giants, of women who left their mark on history. We love you, we thank you, we will not forget you. We will keep the flame alive … We, too, will take the leap."
Donatella Versace appeared ever so briefly in all black, waved, and disappeared under the flashing purple lights.