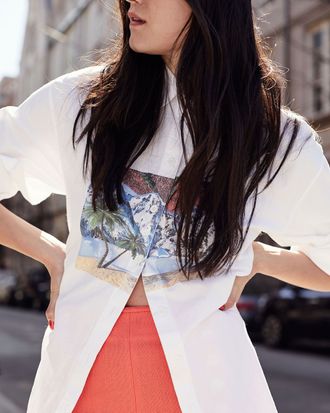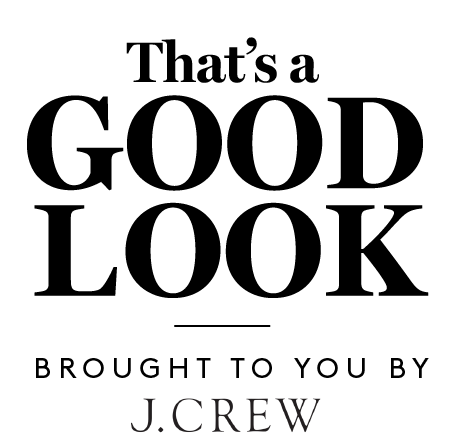 That's a Good Look is a column devoted to the art of simple styling, with a twist. Do try this at home.
Look, bright pants are terrifying when you wear them for the first time. You might as well shine a big spotlight on your legs. But in a room full of people, you probably can't remember all of the women in the quiet black slacks. Except there was that one girl in the tangerine trousers — oh, you remembered her and wow, did she look fantastic. You can be her.
The trick is to just go for it, in all of its attention-seeking, quirky glory. Go for a high-waisted pair that embodies every aspect of the awkward-pants trend. Since everyone is already looking at you, find a shirt that plays off the orange, like this dreamy landscape one. And then to finish it off, some other weird finishing touches in the form of a dad hat and clunky sandals. Now that's a good look.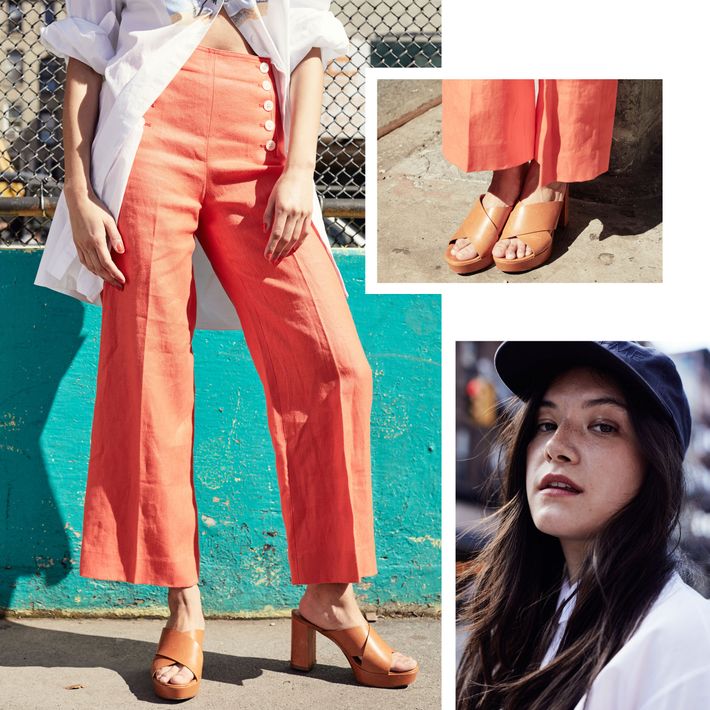 Photos by Erik Tanner; styled by Danielle Nachmani; hair by Megan Robinson of White Rose Collective; makeup by Allie Smith of Bridge Artists; modeled by Anna Gray; photo assistance by Elizabeth Stemmler; style assistance by Caroline Edison.