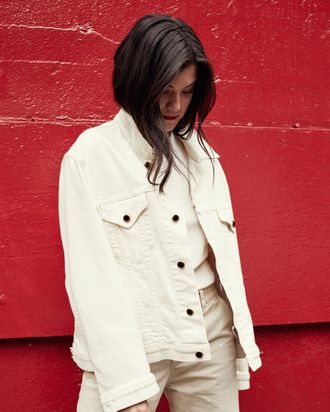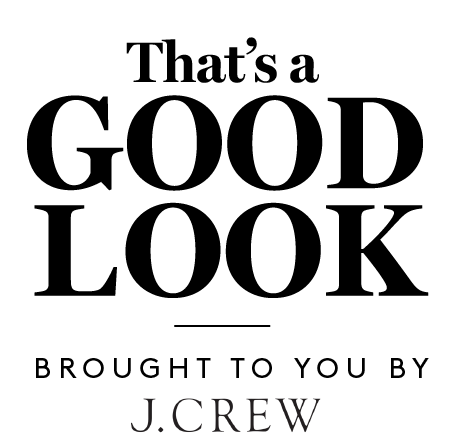 That's a Good Look is a column devoted to the art of simple styling, with a twist. Do try this at home.
Of all the things to labor over in the morning before schlepping to work, careful and considered color coordination should be last on the list. Sure, no one likes to be on the receiving end of a "Did you dress in the dark today?" comment, but who's to say you didn't dress in the dark? Maybe that's just your thing?
In constructing an original look, one that is a step above the average jean jacket and khakis you might see on a dad looking casual at a barbecue, give yourself some license to throw a few paint swatches at the wall and see what sticks. If that means a patched-up khaki, a cream jacket, a white T-shirt, and yellow mules, you'd be surprised how easily you can pull it off. And if you're feeling extra, red lipstick will be enough evidence that no, you didn't get dressed in the dark. You made this decision consciously — and you're proud of it. A few shades of white all at once? That's a good look.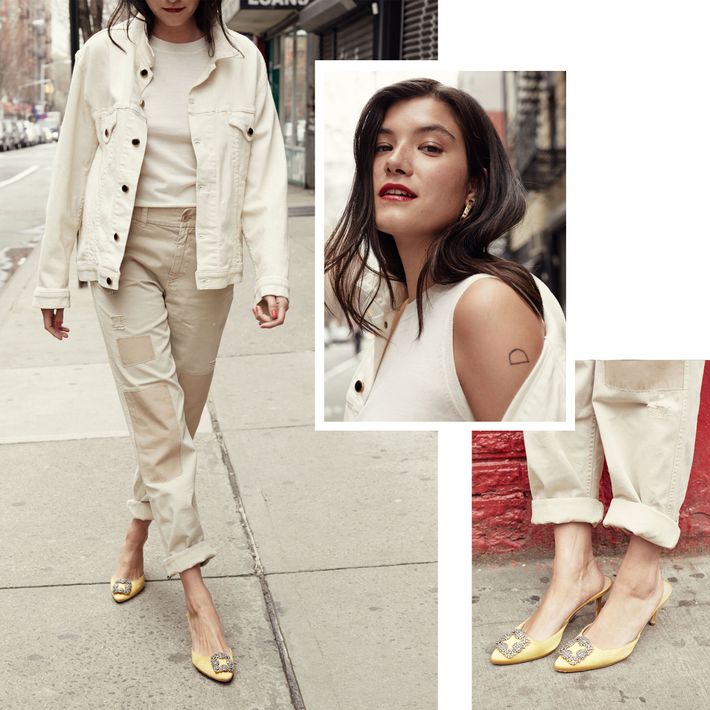 Photos by Erik Tanner; styled by Danielle Nachmani; hair by Megan Robinson of White Rose Collective; makeup by Allie Smith of Bridge Artists; modeled by Anna Gray; photo assistance by Elizabeth Stemmler; style assistance by Caroline Edison.
That's A Good Look is a new discovery platform from The Cut featuring impressive women with impressive style. While each product featured is independently selected, That's A Good Look may include paid promotion or additional compensation from our partners.