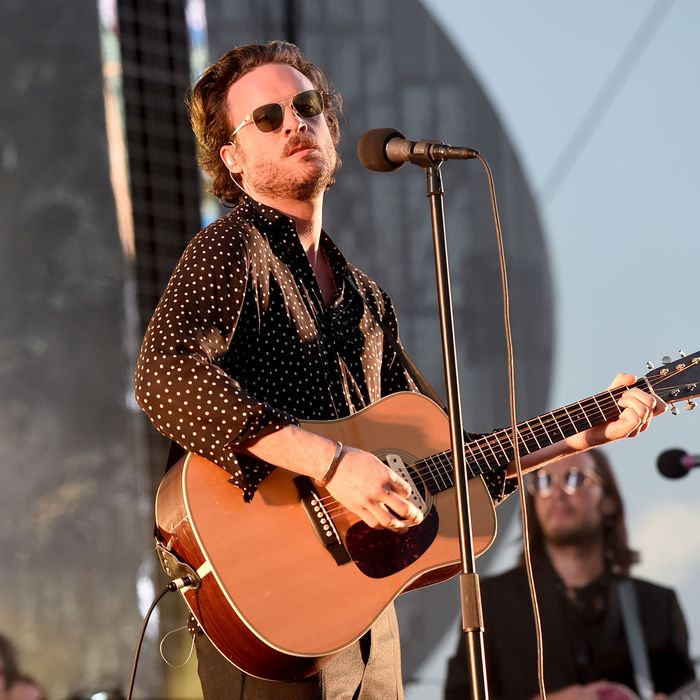 Father John Misty.
Photo: Kevin Winter/Getty Images for Coachella
On Tuesday night, news broke that Donald Trump fired FBI director James Comey in the midst of the agency's investigation of Russia's possible interference during the presidential election. In the aftermath, we cut to Father John Misty — musician and Amanda Chantal Bacon antagonizer, né Josh Tillman — who was eating pizza and singing about it.
With lyrics like "for he had Hillary's emails / and there was a recipe, recipe for risotto," this one's really going to set the Pizzagaters off.