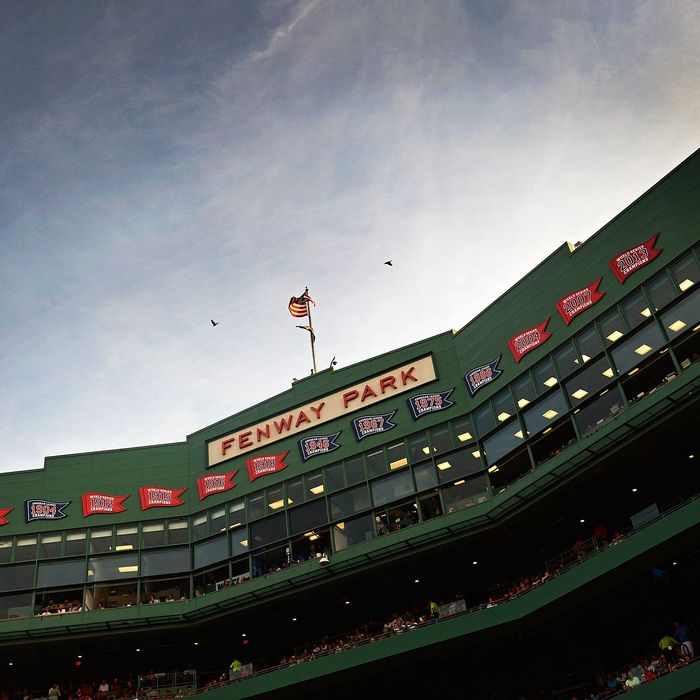 Fenway Park.
Photo: Adam Glanzman/Getty Images
In the event that your marriage proposal gets turned down while it's being projected on a jumbotron, you would hope that everyone else at the stadium would do their best to either ignore what just happened, or at least offer you some sympathy. Not so at Fenway Park, where a proposal gone wrong apparently had the crowd chanting "she said no." (As someone who once lived in Boston, I must say, this sounds exactly right.)
The incident reportedly went down during Sunday night's Red Sox game against the Cubs, when a man popped the question to his girlfriend only to have her shoot him down. Someone in attendance caught video of them arguing after the fact, which seems reasonable.
Someone else also says he saw them arguing beforehand, which explains a lot about why things happened the way they did.
All in all, yet another great argument against the stadium proposal.