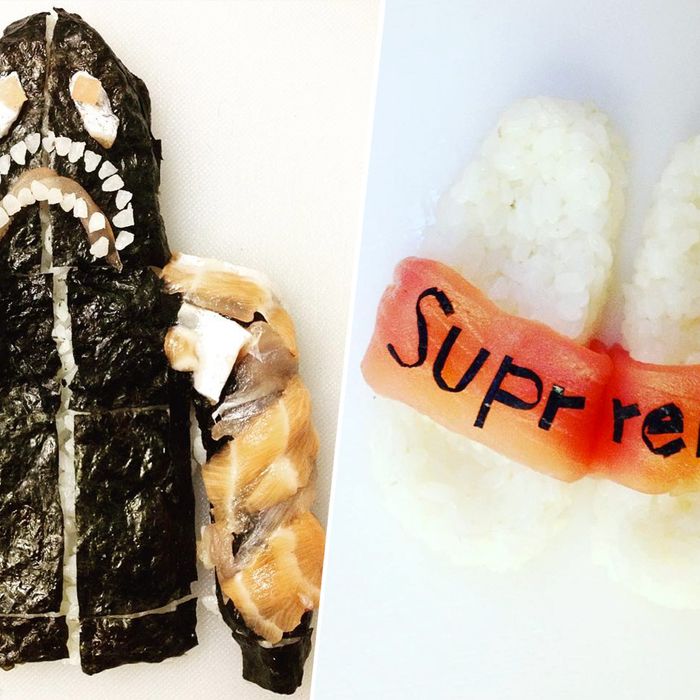 Hypebeast sushi.
Photo: Courtesy of Instagram/theonigiriart
Hypebeasts, you know how it goes: You're stuck in line for hours (days? years?) waiting to buy the latest Supreme or Fear of God hoodie, when suddenly hunger strikes. Well now, you're in luck, because Milan-based chef and artist Yujia Hu has designed some sushi especially for you.
There's the coveted tiger-roll Bape hoodie.
Of course, there's also some sushi Air Jordans.
And who could ever eat hypebeast sushi without having some Yeezy tuna/ zebra rolls?
We're confident you'll find a way to ship this sushi out of Milan.