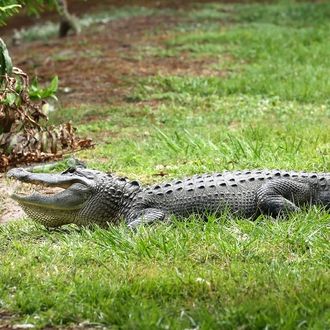 The state of Florida provides a reliable stream of trademark absurd news stories, and, finally, here's one that ends happily for all the humans involved: A 10-year-old girl recently escaped an alligator attack by prying the animal's jaws open.
According to the Florida Fish and Wildlife Commission, the incident occurred at Lake Mary Jane in Orlando on Saturday afternoon. The girl received a few puncture wounds to the leg before she escaped, but has already been released from the hospital. The gator, which measured eight feet and nine inches, was "removed" from the lake.
This is apparently not the recommended way to escape from an alligator, but still better than my go-to three-step method of panicking, screaming, and crying.