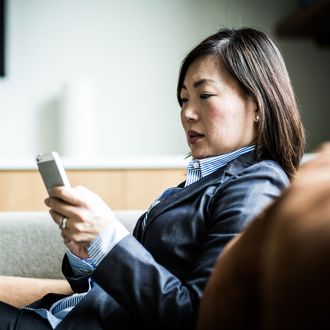 Photo: MoMo Productions/Getty Images
There hasn't been a slow news day of late, with every push notification to your phone holding the potential to take you on a wild and stressful journey — from word that the FBI director was suddenly fired to confirmation that the President launched an airstrike in a country he can't even remember. Or, in the case of one from Fox News, an urgent update that "Most Men Just Want a Woman Who's Nice."
Apple News app users received the update on Thursday morning, where it immediately and rightfully became a subject of ridicule.
As for the article, it begins, "At the end of the day, most men just want a woman who's nice. 'Nice,' to a man, means being soft, gentle and kind."
Truly groundbreaking stuff.