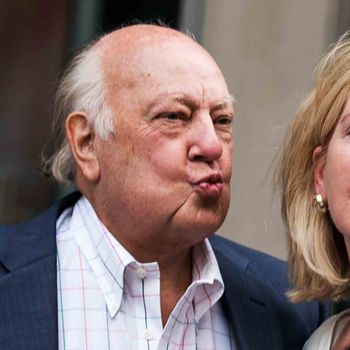 Roger Ailes.
Photo: Drew Angerer/Getty Images
For the past several months, Fox News has been embroiled in a massive sexual-harassment scandal, with the most high-profile accusations made against ex-CEO Roger Ailes and former host and falafel enthusiast Bill O'Reilly. They've both been pushed out, while the network now scrambles to settle the harassment suits.
According to CNN, a Wednesday court filing revealed that they spent $10 million this year and $45 million total "related to settlements of pending and potential litigations." The largest of those was Gretchen Carlson's $20 million settlement.
Here's some more math: By comparison, O'Reilly reportedly got $25 million, while Ailes raked in $40 million, on their way out the door.