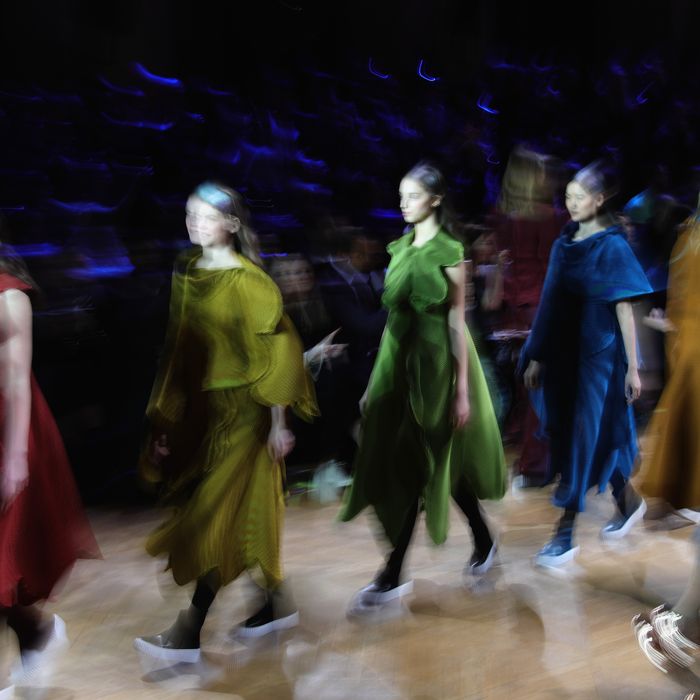 Photo: Vittorio Zunino Celotto/Getty Images
Luxury fashion houses like Dior and Yves Saint Laurent maintain sophisticated archives of their past collections, but the French government is doing them one better. According to Women's Wear Daily, the country's ministry of culture will begin acquiring five pieces per season by French designers, as part of an effort to preserve the nation's patrimoine, or cultural heritage.
According to Olivier Saillard, director of the Palais Galliera museum, many houses don't have the resources to archive their pieces, so this will help preserve notable fashion treasures. The collection will be stored at the National Center for Visual Arts in Pantin, and will be loaned out for temporary exhibits. The ministry is also creating a French Fashion Heritage label to spotlight designers' work.