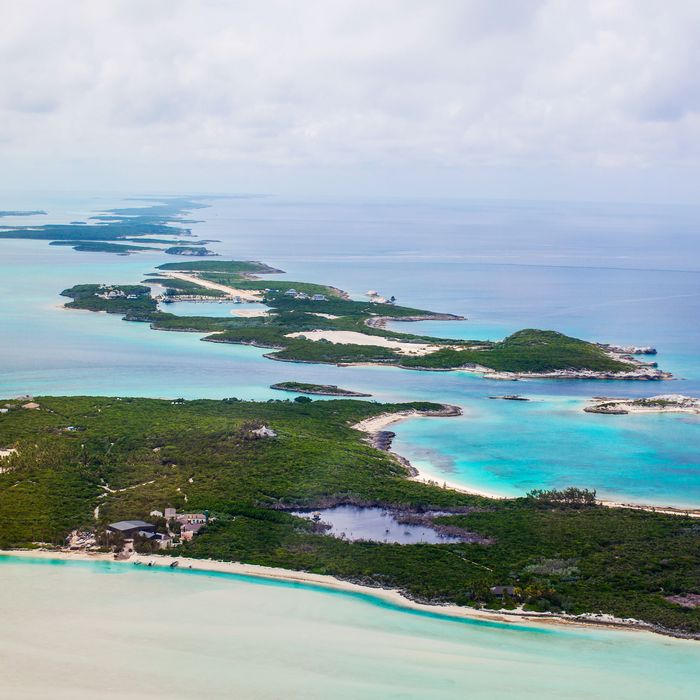 Exuma.
Photo: EyesWideOpen/Getty Images
It's now been nearly two weeks since the Great Fyre Festival Disaster, but lawsuits against the festival organizers keep on coming. A sixth lawsuit over the luxury-music-festival-turned-FEMA-camp was recently filed in Florida court, claiming organizers sent cease-and-desist letters to people who criticized the festival on social media.
As Rolling Stone reports, the latest class-action lawsuit against organizers Ja Rule and Billy McFarland — as well as the festival's PR firm 42West and advertising company Matte Projects — was filed on Friday in Florida, by Kenneth and Emily Reel, a couple from North Carolina who shelled out $4,600 for a VIP villa at the festival in the Bahamas. The Reels never made it to Exuma, as the festival was shut down after its "disastrous" first day.
Here's what the Fyre Festival was supposed to look like.
The Reels are suing for $5 million, alleging fraudulent misrepresentation, negligent representation, fraud, and more. On top of that, the suit details the cease-and-desist letters Fyre's attorneys allegedly sent out to certain people who made social-media comments that disparaged the festival, according to Uproxx.
"Those individuals who elected to speak negatively about the Defendants on social media, they are now being threatened with legal action via cease-and-desist letters," the complaint states. "Specifically, if the social media comments were not taken down, the Defendants claim they could 'incite violence, rioting, or civil unrest,' with the caveat that if 'someone innocent does get hurt as a result … Fyre Festival will hold you accountable and responsible.'"
The news of the most recent lawsuit comes shortly after a report from Vice showed that festival organizers blew all their early funding on models, yachts, jets, and yes, social-media posts, and were unable to follow through with all they had promised festivalgoers as a result.