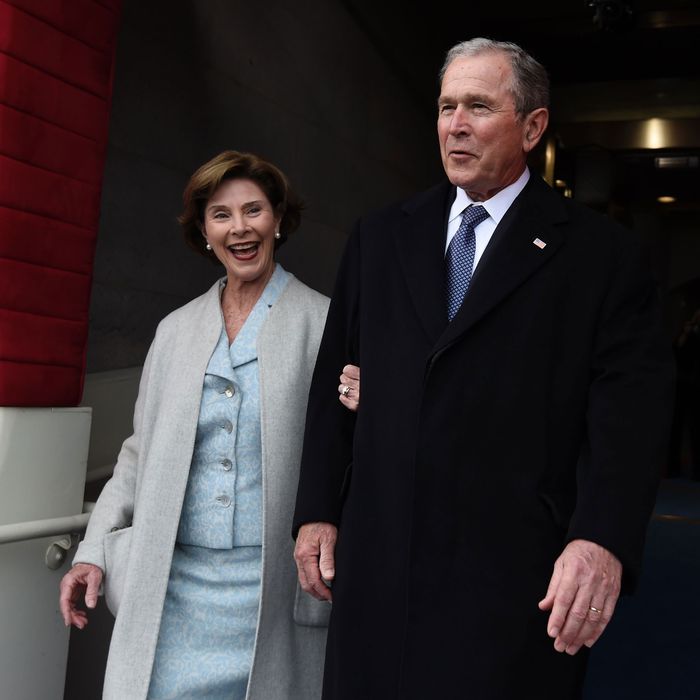 Mimi Maxwell and Sir.
Photo: SAUL LOEB/AFP/Getty Images
George W. Bush isn't just a feminist painter who started the Iraq War — he's also a grandfather. At the recent Women Making History Awards, wife Laura Bush revealed what Jenna Bush Hager's two daughters call her and the ex-president instead of "grandma" and "grandpa," and the nicknames sure are … something.

The former First Lady is known as "Mimi Maxwell," which she says was invented by daughters Jenna and Barbara (when, exactly, is unclear). And W. wanted to go by "Sir," though a "source" told "Page Six" they actually call him "Jefe."

Now I just want to know what they call Jeb(!).