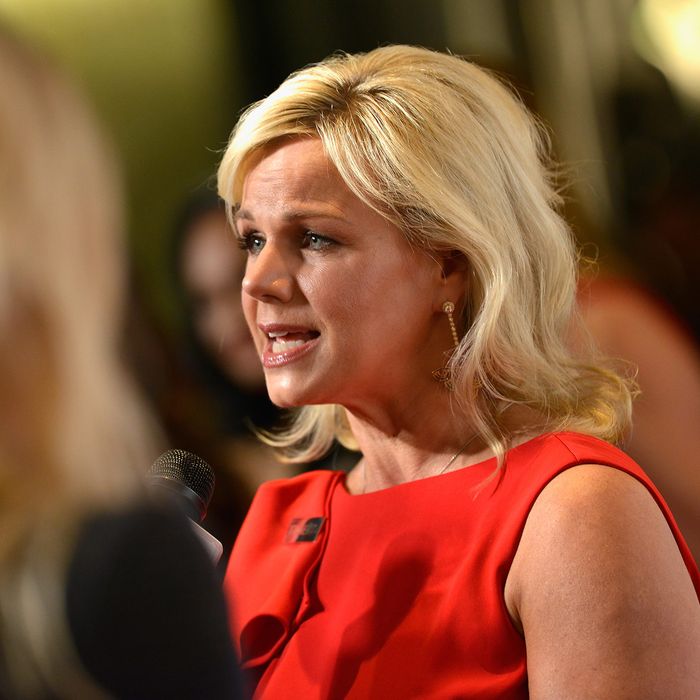 Gretchen Carlson.
Photo: 2017 Getty Images
When it comes to workplace sexual harassment, former Fox News anchor Gretchen Carlson doesn't think it's always in a person's best interest to report the inappropriate behavior to their human-resources department. Instead, Carlson – who filed a lawsuit against her former Fox News CEO Roger Ailes last year — explained at a Monday event that because companies pay the paycheck of HR officers, new reporting mechanisms need to be in place.
Speaking at a Fortune/U.S. State Department Global Women's Mentoring Partnership dinner, Carlson said that after she filed her suit against Ailes, she inadvertently became the "face" of sexual harassment, and has since heard from "thousands" of women who have also dealt with similar workplace abuse. But Carlson noted that, as other women may have found, reporting sexual harassment to your work HR isn't always the best idea. "Because what I always equate it to is: Who's giving them the paycheck?" Carlson said.
Per Fortune:
"In the end," Carlson pointed out, "if the culture's being set from the top and it's trickling down to the lower levels, human resources may not be looking out for you."
Carlson explained that she's currently working on a book, set to be released in October, that will offer "new ways in which we might look" at sexual harassment, including different ways to actually report it (other than going to HR). She noted that there's a lot more work to be done, and that if people end up not reporting sexual harassment out of fear of repercussions, "the predator [can] still keep working and you're gone."
Some companies (including Fox News) have already put sexual-harassment hotlines in place as an alternate way to report abuse, but those hotlines don't always protect people who report the behavior — just ask the Fox News reporter who recently filed a suit claiming she was fired for making a report to a sexual-harassment hotline.