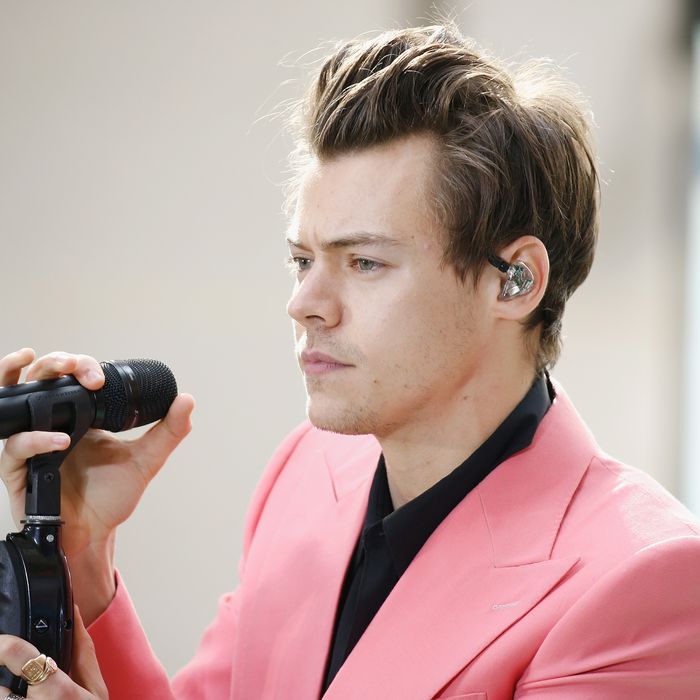 Harry Styles is nothing if not game for whatever questions reporters lob at his pretty face these days. While most writers are more interested in digging up the subtext of his songs — yeah, that song is probably about Taylor Swift, y'all — the Sunday Times asked him some more serious questions. Specifically, what's his take on Brexit? Well, Styles has an opinion or two, and he was happy to share them.
"Honestly, I'm probably going to vote for whoever is against Brexit," he told the Times, adding, "I'm not educated enough on the subject to really go toe-to-toe with someone about it, but disregarding the economic stuff and all of that, I think what it symbolizes is the opposite of the world I would like to be in. I think the world should be more about being together and being better together and joining together, and I think it's the opposite of that."
Whew. Now, let's get back to parsing the lyrics on his self-titled solo album and what the heck "From the Dining Table" is about. He's talking about masturbation, right?