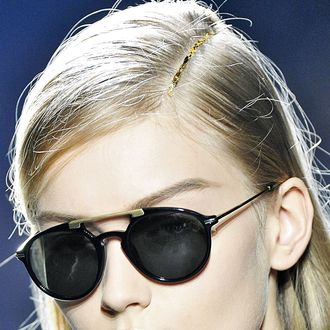 Photo: Victor VIRGILE/Gamma-Rapho via Getty Images
When in doubt, put some glitter on it. Use glitter to disguise chipped nails, and use it to gussy up a simple hairstyle. Inspired by the Dries van Noten spring 2014 show, which featured gold leaf along the hair part, celebrity hairstylist Chris Appleton created an inspired, glittery style. Below, the ambassador for Color Wow shows how to get the look (and, yes, Appleton assured us that all of the glitter washes out in your next shampoo – he likes the ColorWow Color Security Shampoo).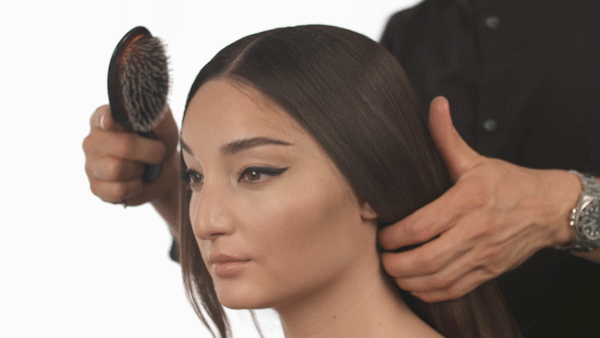 Step One Tie your hair back into a low pony, keeping the hairline natural. Comb through the hair so the hairline is clean.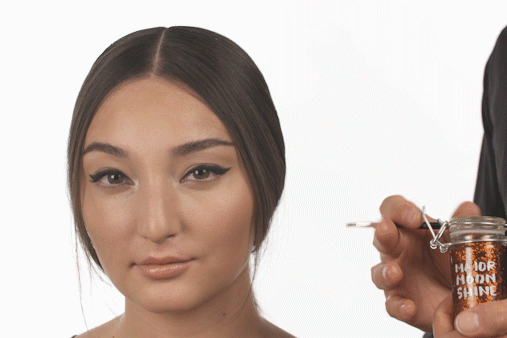 Step Two Take glitter hair gel (Appleton uses Major Moonshine Glitter Hair Gel) and a tiny paintbrush. Dip the brush into the gel and paint it in a thin line on the hair's part.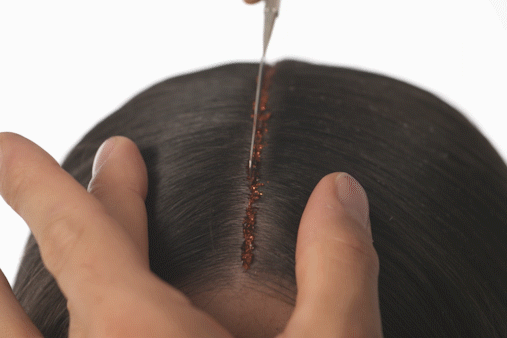 Step Three Take a metal spatula (or the handle end of a butter knife, if you don't have one) and use the tip to press down on the glitter gel, so that it fills out more of the part.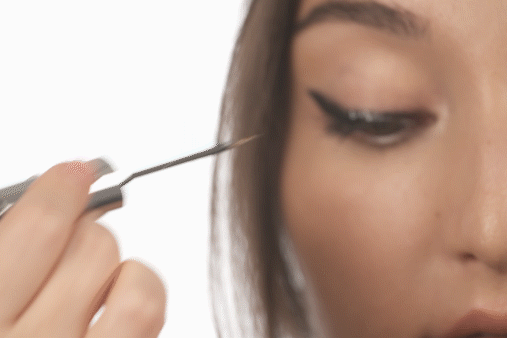 Step Four Add some glitter to your eyeliner. Makeup artist Katie Jane Hughes swipes on some Urban Decay Heavy Metal Glitter Liner to the lid.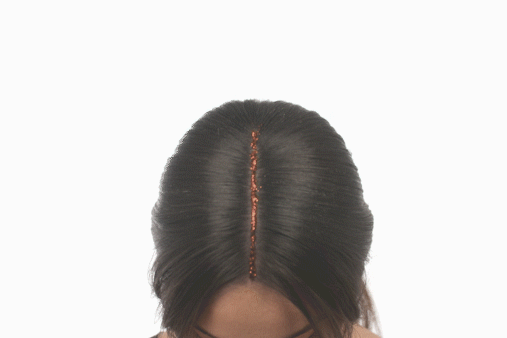 Step Five The finished look.