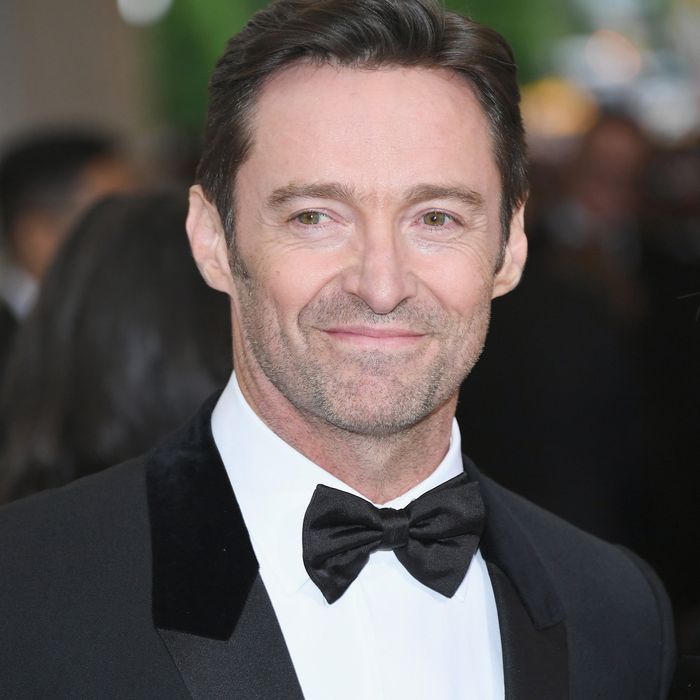 Hugh Jackman.
Photo: 2017 Getty Images
Australian man Hugh Jackman has apparently been carrying around a big secret for most of his life: Although he starred as Wolverine in the X-Men movies, he did not know that wolverines actually existed, which is crazy because the rest of us definitely knew they were real.
In an interview with the Associated Press, Jackman revealed his secret shame about his lack of knowledge of the animal, which Wikipedia describes as "the largest land-dwelling species of the family Mustelidae." However, the actor told AP that he didn't know anything about wolverines, an animal "more closely resembling a small bear than other mustelids," when he started filming the first X-Men movie. Per AP:
"I didn't even know there was a wolverine. I literally, embarrassingly did about two weeks of research on wolves. I was rehearsing for three weeks and I was shooting, so I was kind of on my own. I remember going past an IMAX in Toronto, and there was an IMAX documentary about wolves, and so I thought, 'I'll go and see that,'" Jackman said Wednesday.
It wasn't until X-Men director Bryan Singer commented that Jackman wasn't acting very wolverine-like as Wolverine that the actor even learned that wolverines existed. Jackman told AP, "[Singer] said, 'Are you sort of walking funny, what's going on?' And I said, 'I've been doing this thing with wolves,' and he goes, 'You know you're not a wolf, right?'" The AP goes on:
The actor was gently told he was to portray a wolverine, not a wolf. "I said, 'Well, there's no such thing as a wolverine,'" Jackman said. Singer responded: "'Go to the zoo, dude.' I literally didn't know it existed," Jackman said.
So glad that Jackman finally caught up with the rest of us, who definitely knew wolverines were real before reading about them just now.