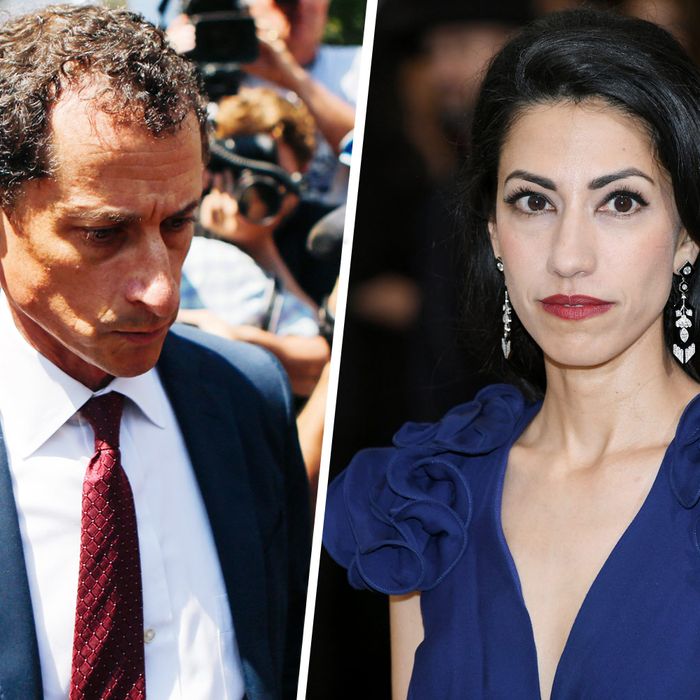 Anthony Weiner and Huma Abedin.
Weeks after it was reported that Huma Abedin might be giving her estranged husband (and newly registered sex offender) Anthony Weiner a second shot, the Hillary Clinton aide has seemingly changed her mind and filed for divorce, according to the New York Post.
The couple announced their separation back in August, but Abedin finally filed her anonymous-versus-anonymous divorce action in Manhattan Supreme Court on Friday, which just so happens to be the same day Weiner pleaded guilty to sexting with a minor. The Post notes that Abedin asked the court to seal the case, and that the filing is uncontested, which suggests that there likely won't be a fight over the couple's assets or custody of their son.
Huma … be free.