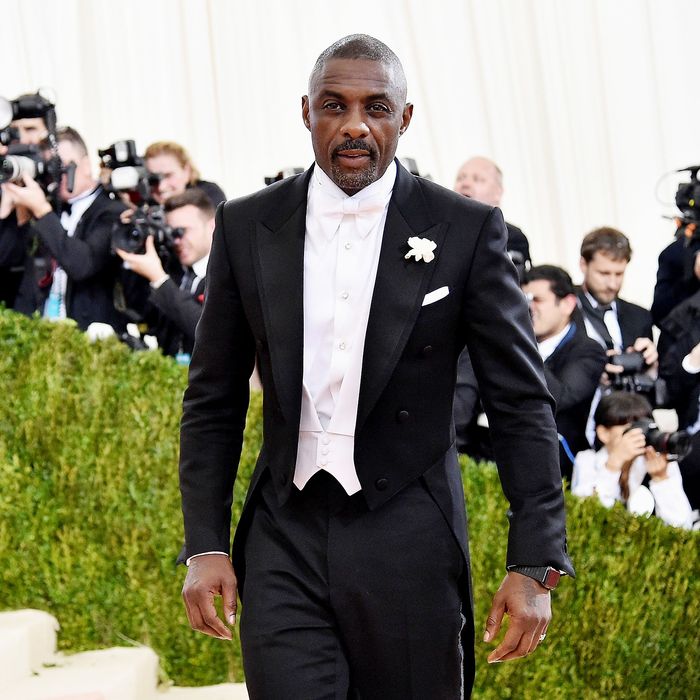 Idris Elba at the Met Gala.
Photo: Mike Coppola/Getty Images
Swarms of people turned out in London to audition to be a paid extra in a movie directed by Idris Elba. Yes, he was there, hosting the auditions.
Elba returned to his native London neighborhood, Hackney, to recruit paid extras for his film set in the Afro-Caribbean community in 1983.
The call began at 4 p.m. on Monday afternoon, but by 6 p.m. the police had been called to "reports of trouble," per the BBC.
Some people speculated that the cops were quick to shut it down because of the neighborhood's demographics.
Elba took to Instagram to thank the thousands of people, "standing in the cold." In the spirit of "just being real" he said it was "very likely" that it would be shut down because of the numbers. Anyone that didn't make it into the casting room could submit a photo and bio instead.
Why would so many people turn up? We can think of a few reasons.