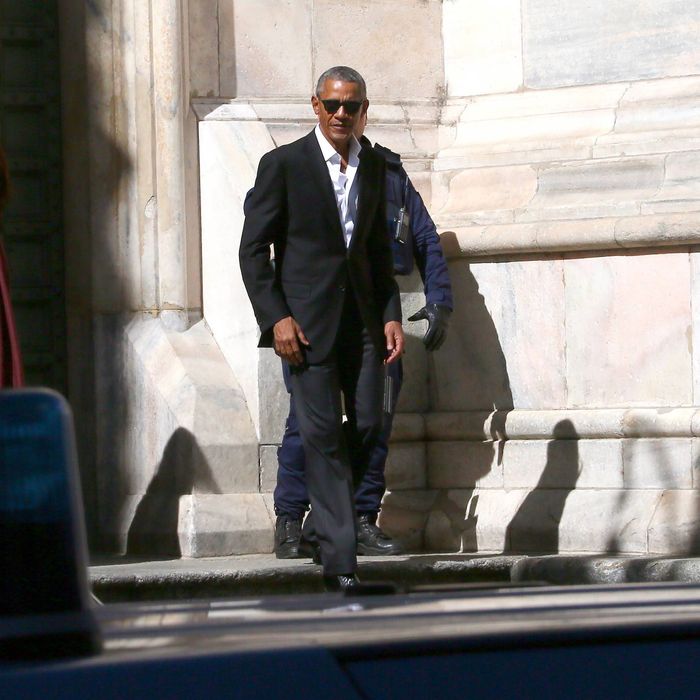 Barack Obama.
Photo: Fotogramma / Splash News/Fotogramma / Splash News
First there was Vacation Obama, now there's Street Style Obama. While meeting with former Italian Prime Minister Matteo Renzi in Milan, the former president pulled off a sleek tailored suit and multiple (yes, multiple) undone buttons with the ease of a Fashion Week regular — down to the closed-mouth smile.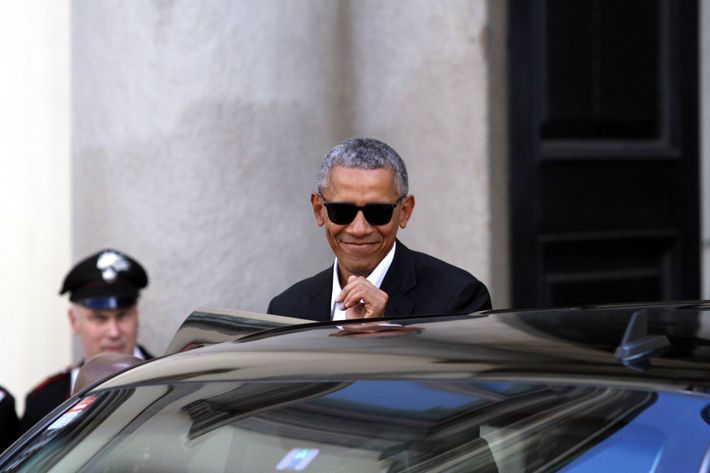 Stay snappy, Mr. President.